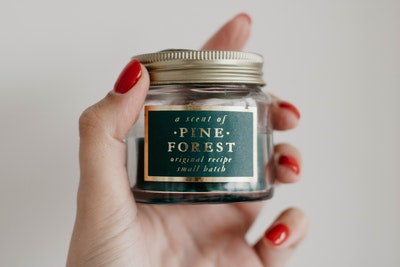 If you're running an e-commerce business, it's not enough to produce good products, offer great customer service, and have a good-looking webpage.
You need to know the art of selling your products online.
The right mix of marketing, framing, and web design is going to help ensure that you're able to shift your products to an audience that isn't able to touch or hold them and, as a result, tends to be more skeptical about what they buy.
Here, we're going to look at what you can do to sell your products online.
Take great photos of them
If you're not able to acquire photos of your products from their manufacturers or designers, then you should make sure that you spend the time and money getting great photos of them. Different products are framed differently through product photography.
More technical products need photos that highlight relevant details and functions, while more lifestyle-oriented products should have photos that highlight the appeal and benefits of the product in use.
If you're in doubt as to how to get the best pictures of your products, then working with a professional product photographer is likely to be the right option. Give your products the best opportunity to visually catch the eye of the viewer and to make a great impression.
Write great copy for them
Aside from visually showcasing your products in the best way possible, you're going to be doing most of your selling with the content that you write for your products.
First of all, you want to make sure that you're able to get all of the relevant information to your customers through your product descriptions, ensuring that you answer all of their questions.
Then, you can focus more on the subjective aspects, such as the particular marks of quality in design or material choice, as well as how it can benefit your customers.
The objective facts are there to answer your customers' questions, while the more emotive writing is there to show customers why these objective facts make for a product more suited to their needs.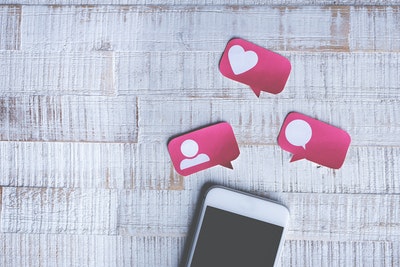 A sleek site is a necessity
You need to be able to demonstrate an air of authority for people to trust that they're buying a good product from a reliable seller. To that end, you should make sure that you're able to establish that air of legitimacy around your products.
There are plenty of great website builders, including e-commerce focused website builders, that can help you quickly and easily put together something that is of professional quality.
If you want to get more specific and unique with your brand, then you should work with a web designer instead of doing it all yourself.
However, you have to make sure that your site is built on a platform that you can manage, as e-commerce sites regularly need to be updated.
Spread the word through social media
The main goal of any social media accounts for your e-commerce business should be to sell products, first and foremost. Which social media platforms are best for your business depends on where your customers are most likely to be.
All companies should be on Facebook and Twitter but if, for instance, yours is a B2B business selling to other business owners, then LinkedIn is where you want to focus your energy.
Similarly, if you're selling lifestyle and fashion products, or products that sell based on their visual appeal more than anything, visually-oriented social media channels like Instagram are where you want to hit. These platforms are all free or relatively inexpensive (if you opt for social media advertising) so they're well worth keeping updated with the latest product listings.
Write targeted content to sell your products
While you want to make sure that your product is able to sell to as many types of people as are willing to buy it, you also want to ensure that you're able to hit specific customers in the pain points and the needs that drive their buying decisions.
As such, while you might not want to niche down a product that has broad appeal, you should write direct content that is aimed specifically at the needs of sub-sets of customers.
Content marketing is all about getting specific to customers of not only different demographics and buying habits but also customers in different parts of the marketing funnel, from those who are immediately interested and want to know more, to those who are ready to convert with the right push.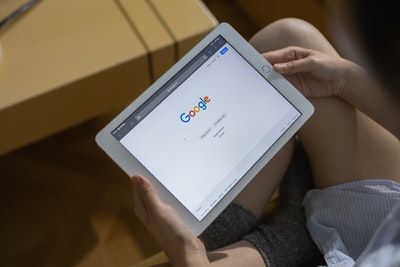 Make Google your ally
Your ability to draw new viewers to your pages, clasp eyes on your products, and start engaging with your marketing copy and images is important. As well as being able to effectively lead consumers through the site towards the products best geared towards them, you can target those who aren't on the site, too.
Over 50% of customers find businesses by using Google and other search engines. As a result, using search engine optimization to make sure that your product pages are indexed and displayed properly in response to relevant search queries can help you target the most relevant set of consumers using the platform.
While not as effective as direct advertising in the short term, it can help you improve your metrics greatly in the long term.
Google can sell for you, too
SEO can help you promote your product pages and lead customers to the items that they're most likely to buy, but that isn't the only thing that Google can do for you. You can also sell through Google, using it as a middleman for your own e-commerce platforms.
To do this, you make use of Google shopping, which is the site's built-in shopping platform. It's not an online shopping platform in its own right but displays products from a range of vendors.
Much like with SEO, optimizing your shopping listings for Google can help you make sure that your products appear in response to the right queries, featuring it even above the organic SERP findings.
Utilize your loyal customers
If you're launching a new product or collection, then you should make good use of the potential word of mouth that your existing and loyal customers could offer.
Customers offer the social proof that you can use to promote your product, and are likely to promote it to others in their social circles or to share their positive opinions online. As such, you should make exclusive preview offers to your most loyal customers.
Aside from making sure that it first reaches those who are most likely to react positively to it and build the hype for it, it also builds a closer connection with your existing customers.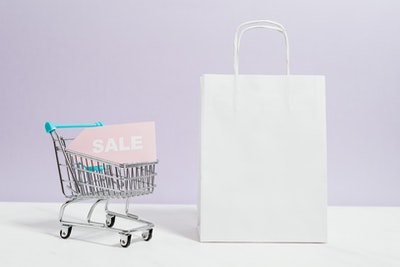 Get in the hands of influencers
You should not be doing all of the marketing of your products, directly. Exclusive offers for loyal customers are one way of having others do some of the work for you, but another strategy worth a closer look at is that of influencer marketing.
Influencers can bring with them a level of brand awareness and trust that can reflect a certain legitimacy on your products and brand. What's more, they also have a ready-built audience that they are able to share their opinions with, which can help direct traffic and more word of mouth towards your products.
What's most important is that you choose influencers that are a good fit with your business.
Ensure that it's easy for them to purchase
Good website design isn't all about how easy it is to find products and to navigate different pages. It's just as much about how easy you make it for your target audience to purchase.
There are a lot of different little mistakes in online shop design you should avoid, from forcing customers to register when using the site to making product navigation overly complicated.
Most important of all, however, is that the checkout process is simple and easy to follow, and doesn't take too long for them to get through. Shopping card abandonment is a common problem precisely because of this routine mistake.
Spread the word
Lastly, make sure that when you release a new product, you tell the world about it. Press releases are designed to draw media attention and while they may not all suddenly propel your shop into the limelight, they can definitely help it catch a little more attention.
Writing quality press releases is much like writing quality product descriptions, but you want to lean a little less on the subjective and make sure that you're framing the facts in the way that is most likely to catch the attention of the reader.
Then you make sure these press releases get on the desks (or in the email inboxes) of all the relevant blogger and online publication editors.
As you may now realize, there is a deep and multi-faceted art to selling your products online. Hopefully, the tips above give you some ideas of how to tap into it, but you need to find the methods that work for your business, in particular.