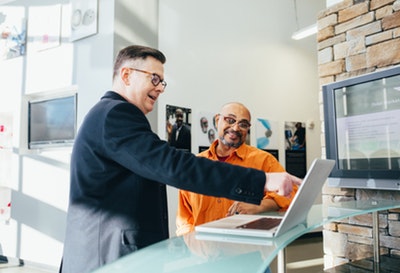 So, you're getting your business off the ground – or trying to. This isn't the easiest task in the world, and sometimes it can feel like you're trying to fly a plane.
However, once your business has successfully taken off, it should be far smoother sailing to your goals.
Let's take a look at 5 things you should know as you attempt to get your business off the ground:
#1 You Won't Be Able To Do It Alone
You're not going to be able to get this business off the ground all alone – most of the time.
While there may be some exceptions, even a pilot needs a co-pilot and staff to sell the snacks. Getting help in the form of staff or even freelancers can help to free up more of your time and ensure you've got time for the things you really want to be doing. You should spend the most time on things that you're best at – things only you can do.
#2 Keep That Momentum And Enthusiasm Up
Getting a business off the ground is hard enough without feeling defeated or like you've made a mistake.
You need to make sure you're keeping that momentum and enthusiasm up as much as you can. Of course, this means that your business idea should be something you are passionate about, but it also means you need to remain aware.
Not feeling good about it anymore? Why? How can you change it?
#3 Focus On Customer Experience
The customer experience is one of the most important things when it comes to your business taking off in the way you want it to.
How are your customers receiving their goods or services? What feedback are they giving you? Could you improve customer service or the overall experience in any way?
Customer experience is everything, and word of mouth recommendations, as well as social proof, can take you far.
#4 You Don't Have To Buy Everything Outright
Buying everything outright is likely not the best idea when you're just getting started. Spend money on what is most important to you, and then rent the rest. If you're not sure you're going to need something, in the long run, rent it.
Look at things like portable toilet rentals if you're doing projects on residential sites too – this causes little disruption to the client and ensures your team can have a little of their own privacy when they need it.
#5 You Need To Listen As Your Life Depends On It
As a new business owner, listening is a skill you need to continuously hone and develop. Listen to your customers. Listen to your team. What needs to change? What isn't working? What could be better? What are you already doing fantastically well? You must listen, and don't get too attached to the way you do things currently. Flexibility is key.
Are you ready to get your business off the ground and pilot it like a pro? What will you do? Leave a comment!