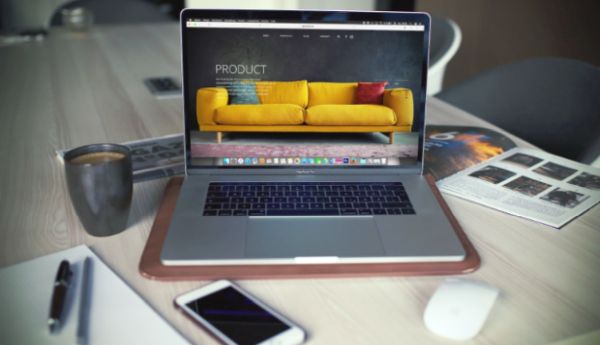 Trying to market products on your eCommerce website can definitely be a challenge since you have to convince consumers that your products are great without relying on a physical store for them to check.
This means you will have to provide online consumers with great content that covers your products in an authentic, accurate, and enticing way.
While creating product photos for all of your Ecommerce products is a must, there is one more way you can present your products in an engaging manner.
And that way is through video production!
Video marketing offers a lot of benefits for businesses which is what makes it so effective.
Here are some interesting statistics that show the power of video marketing:
Viewers are able to retain around 95% of information from a video compared to just 10% of the information when reading written content. (Insivia)
Video content generates 1200% more shares than both text and photo content combined.
Lastly, 84% of consumers say that they were convinced to buy a certain product or service after watching a video about it by a brand. (Hubspot)
This article will be your guide to using video marketing for eCommerce. We will talk about the reasons why you should use it in the first place, how to create these videos, and most importantly, the top tips to remember.
Top Tips When Using Video Marketing for Ecommerce
1. Be consistent with your branding.
If you have already established great branding for your company, make sure to properly incorporate them into your eCommerce videos. This branding includes your company's logo, colors, tone, and even personality.
The video should not just showcase your products, but it should also subtly remind viewers that your company is responsible for creating these unique and useful products for them to buy.
Here is a great example from Sphero:
Video Link: https://www.youtube.com/watch?v=ip28n_prmbY
2. Position your products in the lifestyles of your target customers
Positioning your products in your customers' lives is one of the best ways to make sure that your eCommerce videos will be attractive and engaging to them.
In your videos, you can simulate specific situations which show how different types of people can use your products in their daily routines.
This can help viewers as you are making it easier for them to visualize how they may look and feel when they get to use your product.
These videos allow you to elevate your products from just another item to buy into an actual important part of your customers' daily lives.
Here is a great example from Ring:
Video Link: https://www.youtube.com/watch?v=WJ-iMF5hKgk
3. Incorporate music into the video
Make sure that you incorporate the best type of music into your video. Having great music can immediately set the energy and mood of your video without even showing anything on the screen so it is crucial to think carefully about what you will use.
Make sure that you select a track that matches what mood you want to set like choosing an upbeat track that will make your viewers feel happy.
You will also have to think about whether you should use songs with lyrics or songs without. If your video relies a lot on dialog, you should avoid music with lyrics so that viewers can still understand what is being said in the video.
Here is a great example of a video that incorporates music well from Peloton:
Video Link: https://www.youtube.com/watch?v=nY5NvoZDKEQ
4. Do not forget to include call-to-action prompts in your video
Since you will be investing a lot of your time and resources into creating these Ecommerce videos for your products, you will need to make sure that you get the best results based on your goals.
Probably the best way to achieve these goals is by including a call to action prompt at the end of your videos. This prompt will be what will urge viewers into performing the specific action you need them to take so that your video can be successful.
In this case, since these are Ecommerce videos, you will be prompting them to purchase your product on your website and all of the eCommerce platforms where consumers can buy your product.
Presenting them with easy and actionable steps will make sure that they perform the right action and will directly buy your product after watching your video.
Here is an example of a subtle yet effective call to action from Slack:
Video Link: https://www.youtube.com/watch?v=6c7_TpPUpL0
5. Measure the performance of your eCommerce videos
When your video is ready and uploaded, you should also make sure to track how well it is doing and how much it has contributed to more visits and purchases to your e-commerce platform.
With tools like Google Analytics, you can track all the traffic to your site and see where traffic is originating from. You can also see what actions users are performing on your website before eventually buying your product.
These are the top tips you should remember when creating your own eCommerce videos. As long as you follow these tips and remember all of the important steps in producing your video, you are assured of a great eCommerce video that will boost your sales.