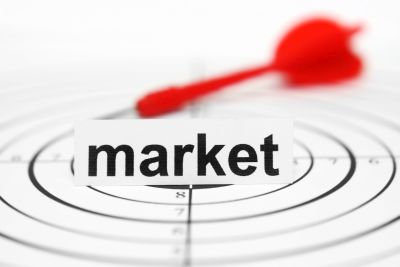 There is no business that doesn't need an effective marketing strategy.
If you want to grow your audience and keep the loyalty of those you have already won over, then communication is key. But good communication is all about knowing the right way to deliver a message to the right people.
If your marketing strategy isn't working out, here are ways to better target it and why it can make such a difference.
Speak to the right people
If you can get into a room with the right people, then you have a series of much more productive conversations than if you stood on any street corner with a megaphone.
Event marketing is a great way to get into that room.
You can look at attending local trade shows and networking events that can help you spread the brand to people likely to capitalize or at least help spread the word, for instance, or set up local charity events that help bring attention to your business in the most positive light possible.
Target the right audience
When you're advertising, how do you make sure your ads are being seen by those who are most likely to take an interest, rather than by someone who is completely irrelevant to your business aims?
Research World shows how effective targeted ads have become at making sure that every marketing message is directed at those who are most poised to convert if reading it.
Search engine optimization is another way to improve your targeting, as it involves using keywords that only those most interested in your products and services would use in search engine queries.
The more specifically you can target your target market, the more effective your message is likely to be.
Work with the right team
At some point, you are likely to outsource some elements of your marketing, be it your website, your advertising, or something else.
To make sure that you end up with marketing that understands both your business and the pain points of your customers, then choose those who understand your market.
If you're running a dental office, Cardinal dental marketing is more likely to be suited to your needs than those who have never worked with a dentist before. Choose your allies carefully, not just your audience.
Keep the conversation going
It's not just about targeting the right audience, it's also about talking with the right people. Once you have successfully caught the attention of an individual, keeping the conversation going with them can help you convert more of them in the long-run, rather than letting them off the hook.
This can be done by following up sales calls with a CRM-driven campaign that sees you keeping in touch over the long-term. Ecommerce stores make great use of the email marketing list, as well, making sure that registered visitors get emails that tempt them to come back time and time again,
Casting too wide a net with any marketing strategy is an easy way to end up catching nothing. Keeping the targeting tips above in mind when you're rethinking your approach.