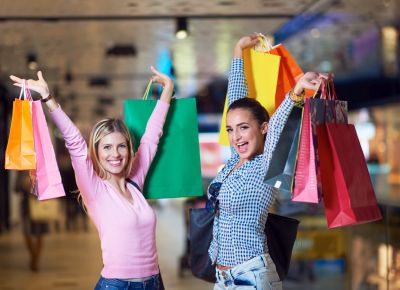 Everyone wants to save the money they are getting from their business or salaries.
With harsh economic conditions around the world and the need for financial freedom, it is necessary for you to make sure that you watch your shopping habits so that you can save some dollars.
By remaining focused on your shopping choices and strategies, you can make better choices and have extra money for savings or investments.
Here are useful strategies that you can use to save money when shopping.
#1 Buy Locally Manufactured Goods
Everyone buys imported products, at times, which do not always come with quality.
If you are constructing your house, you don't have to buy imported windows, doors, and roofing materials as they come with added cost due to essential duty.
You can quickly get locally manufactured French doors for sale that will have an elegance and will save you a considerable amount of money. Innovative choices like this will go a long way in saving you money when shopping.
#2 Use Promotions and Coupons
You will always have unavoidable purchases that you will have to make, no matter what. In these types of products, making maximum use of coupons and promotions is the only way to save.
There is no doubt that keeping track of coupons and promotions in the local newspapers is time-consuming and calls for much commitment.
However, with coupons, you will end up having an accumulated amount of money that will help save some dollars on your monthly shopping activity.
#3 Buy Refurbished Products
Having the shiny glow of the new furniture in your house is always enticing. However, if you are working on a budget, you can sacrifice the glow and have what you need.
Buying used or refurbished items will always help you to save on your shopping. The best thing about refurbished products is that they are almost new. Most of them come with user manuals and limited warranty periods.
This is similar to what you will get in a new product after spending more dollars.
#4 Use Online Shopping
Online shopping is becoming a modern buzz that does not only bring convenient shopping, but it is an opportunity to save some dollars.
The increase in the number of e-commerce stores in the country has brought significant competition in the sector. In response to this competition, most of the online stores are lowering the prices of their products as an effective marketing strategy to attract customers and increase their sales.
Utilizing online shopping will offer some convenient shopping experience, but you will take advantage of product pricing.  I also use money management apps to help me determine how much I can spend as well.
#5 Optimize on Cash-Back Opportunities
There are many retail outlets that are giving their customers opportunities to use their shopping cards with the chance to reward points.
This is a chance that you cannot miss when you are looking for ways to save on your shopping. Amazon gives its customers an opportunity to get 5% of their cash when they purchase using their credit cards.
With each purchase, you will be accumulating some reward points and cash-back opportunities that you can redeem at a later date.
#6 Shop Out of Season
If you have been observing market trends in the United States, you know that some products are on higher demand in winter and possibly a slower demand in the summer.
For example, it will be advisable to buy coats and leather products in summer when all people are going for light clothing.
Don't try to buy something consistent with season and, therefore, high demand as you will be required to dig deep into your pockets.
#7 Compare Store Prices
If you want to save some money when shopping, you have to do it the hard way, and that is moving from one store to the other comparing prices before making the purchase decision.
Luckily, you can quickly check on the prices of products through the company's website, which means that you don't have to move around.
With all the prices at hand, you can make the most appropriate purchase decision that is guided by the money you are willing to spend.
As you can see, saving money when shopping is not a complex undertaking. All you need to do is incorporate some innovative strategies that will call for your time and commitment, and you will end up saving some money.