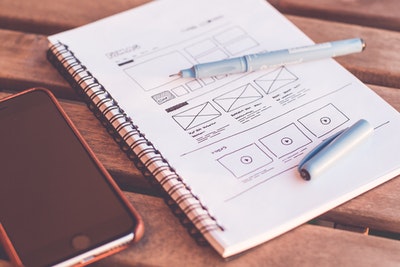 Because your consumers care about design, your website design team should be well aware to know the answer to the question, what is the importance of web design?
We all react to images, whether consciously or unconsciously, and people are naturally drawn to beautiful design.
When it comes to your website design, studies have repeatedly proven that consumers assess your business solely based on aesthetics, and will frequently abandon your site if it is badly designed.
Most businesses are aware that having a decent website design is critical. After all, your internet presence has the potential to build or ruin your company.
However, data and studies show that excellent web design is vital, and the design of your company's website affects customer experience, lead generation, and, eventually, your bottom line.
If you need professional assistance with web design visit, TexasWebDesign.com.
Why website design matters
Good web design directs your visitors' gaze and tells them where they should look.
Your website's design may assist consumers to recognize buttons and clickable components, attract attention to unique deals and emphasize calls to action.
All of these factors can influence users to perform the behaviors they desire.
First impressions matter!
It just takes 50 milliseconds for a visitor to develop an opinion about your website design.
When it comes to initial impressions, consumers make them practically instantly. According to Google research, it takes only 50 milliseconds (0.05 seconds).
Users don't have time to browse your site or click on anything in that split second. The visual design is responsible for that quick initial impression.
Build credibility
Unprofessional web design might not only harm your credibility but can also turn away potential consumers as well. People like to see material on websites that are well-designed, and if your content is unappealing, you will most certainly lose more than one-third of your visitors.
If your website's content and appearance are unappealing, 38% of visitors will abandon it completely. With this in mind, you can check out these wordpress video guides, which can help you design your site, and ensure that your web design is the very best it can be.
What do we mean by good design?
There is undoubtedly some variation in how people interpret design, studies have revealed a high degree of consistency in our perception of design as well.
In reality, science and psychology both support the notion that humans are drawn to beautiful things, and that individuals have an intrinsically positive reaction to well-designed environments.
Color, form, and size are all used in all of the designs, as are common components. A good design utilizes such aspects to produce a consistent visual language.
In the same manner, there is a difference between "excellent design" and "poor design" when it comes to your website. While we may not all be equally adept at communicating visually, web designers have been taught to communicate in that language from the beginning.
So it's critical to invest in a professional, well-designed website design that communicates effectively with your clients and prospects to maximize your return on investment.
Is your website design making the right impact?
Conversion
Good site design directs your visitors' gaze and tells them where they should look.
Your website's design may assist consumers to recognize buttons and clickable components, attract attention to unique deals and emphasize calls to action. All of these factors can influence users to take the actions they need.
Using white space – or free space – surrounding your call to action is one of the most effective methods to capture visitors' attention to the desired action.
Accessibility
The design of your website has a significant influence on how simple it is for people to locate what they are searching for on your website.
According to research, 86 percent of your website visitors want to view product or service information, 65 percent want to know how to contact you, and 52 percent want to know more about your company.
Navigation
The navigation of your website is one of the most essential parts of your website design, thus the way it is built is quite crucial. Many designers take into account the psychology behind the design by utilizing Hick's Law in this situation.
As a result, when applying Hick's Law to website navigation, we want to keep the options as basic as possible to make it simpler for visitors to select where they want to go.
As a general guideline, try to keep the number of possibilities to seven or fewer as a starting point.
Professionalism and trustworthiness of the brand
3 out of 4 people will assess your company's legitimacy based on the appearance of your website. Modern and professional designs are more likely to inspire trust.
Meanwhile, a badly designed website may cause someone to question your credibility.
Brand consistency is another way that effective web design increases trust. Customers are likely to identify items like your logo, colors, or style, especially if you have a well-established brand.
The design of your website should represent your brand and reassure visitors who are familiar with you that they are in the correct place.
One of the most effective tools your company has for making a strong first impression is your website design. However, superb web design is required to do this.
To know if you need website design and development services, visit us at TexasWebDesign.com, we're happy to assist!