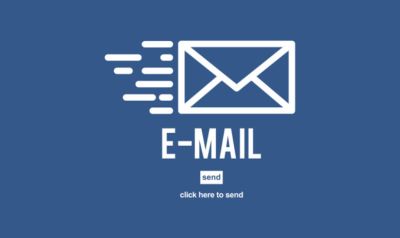 Email is dead. Email marketing no longer works.
If someone gave a penny to everyone who hears this phrase, everyone would probably become Bill Gates or Warren Buffet.
That's because email is an invention without which the current world cannot survive as it's still considered the best medium for business communication.
Still not convinced?
Did you know 306.4 billion emails were sent and received in 2020? With your target customer's inbox already overflowing with messages, it's essential to make your brand stand out in the clutter.
Unless a customer recognizes your brand, the chances of opening your email remain negligible. As a marketer, you need to harness this platform's power to promote and grow your brand to the next level.
As it turns out, there is a bouquet of tips and tricks to master email marketing.
7 Email Marketing Tips and Tricks to Promote your Brand
In a sea of emails, increasing the click-through and open rate is like finding a needle in a haystack. Use these seven tips to promote your brand.
Use videos and podcasts to boost your send
Videos and email marketing are like pasta and garlic bread. When used together, it improves the marketing efforts and ensures higher click-through and open rates.
Why?
Videos are entertaining, engaging and result in a 19% increase in open email rate and a 65% increase in click-through rates. When used correctly, a video becomes a rocket fuel to your email marketing campaign and helps to capture your recipient's attention.
What's interesting about video email marketing is that it leverages the natural power of email and ensures your target audience takes a desired action. But, you need to choose the right type of video and duration to make an impact.
For example, if you want customers to click through to your website, use a teaser video to ensure they reach your website.
Irrespective of whether you use a teaser or embed a YouTube video, ensure a transcript accompanies every video. If you plan to include your podcasts instead of a video, use an MP3 to text converter for extracting the speech. Apart from ensuring listening accuracy, it ensures better comprehension, helps increasing SEO and user experience.
Notice how NASA embeds video links that directly take a customer to their website.
Pro tip: Video email marketing is likely to become the subsequent avalanche as 90% of customers report that a video enables them to make a purchase decision.
Use infographics
In the fast-pacing world, who has time to read pillars of texts?
Volumetric content in email marketing no longer excites your customers. Bland newsletter lacking attractive and engaging visuals will rarely see the daylight as they're flagged as soon as seen.
That's where you need infographics.
Customers love paying attention to images carrying helpful information. Infographics are a great way to balance text and image ratio. From being compelling, attractive, and easily digestible to improving brand awareness, infographics are a go-getter and help you promote your brand.
Use free infographic templates to create your upcoming email newsletter and monitor its impact on your marketing numbers.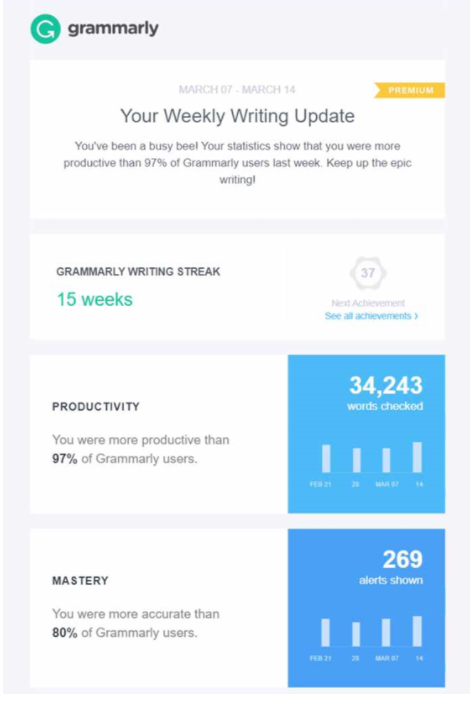 Notice how Grammarly uses infographics to capture the attention of its customers.
Pro-tip: Remember to add alt text to all your infographics. If your images don't load for some reason, customers can access their meaningful alt text.
Create a killer subject line
As rightly said by Daniel Pink," We sometimes forget: Every email subject line is a pitch."
After reading these lines, which among the two subject lines triggers your interest?
Price Drop Alert! Flat 45% OFF Between 12 PM – 3 PM, Grab Chance (FirstCry)
Some Exciting News
The first one! It clearly states the intent of sending an email that compels a customer to open and read what's inside.
To further create excitement and compel your customers to take the desired action, create a cliffhanger subject line to leave your customers guessing.
For example, "Wake up to…" or "The secret of great health…"
As it contains ellipses, it's likely to generate your customer's interest. Always remember that your subject line is the first thing a customer sees. Make it engaging and impactful to promote your brand.
Brands that master this fine art of creating killer subject lines are the ones that see a remarkable improvement in their marketing statistics and brand awareness.
Pro-tip: 35% of customers open an email based on its subject line. So, create a catchy one and avoid overdoing cliffhanger subject lines.
Include a single call-to-action
Do you ever visit your shoe rack overflowing with shoes you purchase every time you hit the streets?
You may spend too long deciding what to wear only to see yourself dressed in a pair of shoes you wore yesterday. That's what is called 'decision fatigue.'
You trigger the exact emotions when you include more than one CTA in your email. Seeing too many CTA overwhelms the customer, and they cannot decide which to choose and neglect.
Using multiple CTA distracts your customers by shouting, 'Click me! Click me! Click me!'
With emails having a single CTA increasing clicks by 371% and sales by 1617%, you're missing out on potential customers by including too many call-to-actions.
Pro-tip: According to HBR, more isn't always better. Therefore, stick to a single CTA for an email.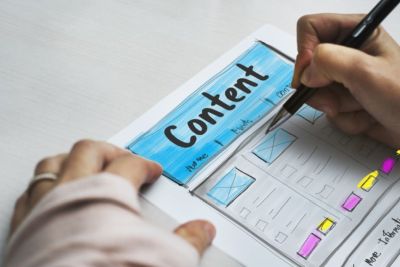 Give content priority over design.
You cannot put an eye-liner on an animal.
The same holds with emails. When you create an excellent email copy, it reflects in your email. The best way to make customers read your email is by delivering valuable content.
For those looking to promote their brand through email marketing, you need to strip away everything else that's unnecessary, including design, and prioritize your content.
Your content should move the customers from your email to your website with as little friction as possible. Even when creating infographics, prioritize the information you share instead of wasting time on the layout.
Pro-tip: Multi-column layouts and logos are secondary – it's the content that was and will remain the undisputed king even in email marketing.
Determine the right frequency for your customers
Did you know that an insurance company saw a 45% increase in revenue by increasing their email frequency? Did you know an eCommerce store saw a 30% decline in revenue on adding a weekly email newsletter?
Confusing right!
These are both examples of the powerful effect your email frequency can have on your marketing numbers. Brands looking to leverage email marketing power need to nail their frequency to take their brand to the next level.
While an email frequency for clothing or fashion brands maybe 6.21 emails per week, the figures are insane for a B2B company. Why? Unlike clothes, customers buy the software once.
Therefore, for nailing your email frequency, you need to identify the goals of sending one.
If your goal is to maximize traffic on your website, send one email per day. But, if your goal is to improve your open rates, try to send one email per week or two. Always remember that too many and too few emails will eventually turn off many subscribers. You need to strike the right balance and decide on the email cadence.
Pro-tip: Just like everyone, your customers have a rate of consumption of your content. Beyond which your emails become irrelevant.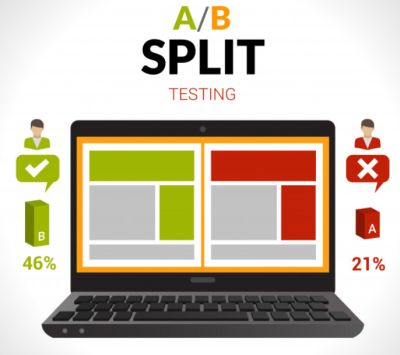 Perform an A/B test on your email copy or newsletter
One of the best ways to promote your brand and ensure your email marketing campaign's success is to perform the A/B test regularly.
The rule here is simple,
More tests = More patterns you start spotting and more adjustments you can make to your campaign.
From the subject line, call-to-action to email copy and preview text, split test every aspect of email marketing to eliminate the guesswork when making critical business decisions.
However, don't jump on the bandwagon and try testing everything all at once. Take one element at a time to gain valuable insights.
Pro-tip: An A/B test, when carried out properly, provides data-driven insights and leaves no scope for intuitions.
Conclusion
With these tips and tricks, you can leverage the power of email marketing to promote your brand. Like social media and other marketing platforms, email marketing requires strategies and tactics to win a place in your customer's inbox. Email is no longer a game of chance.
The blast-and-send approach no longer works, and if you still practice it, your business is likely to take the back seat sooner or later. With digital customers preferring content-driven and thoughtful emails, the grass is greener for those who implement these seven tips.
Email is far from being dead and is here to stay for another century or maybe even more.
Brands that understand the reach and potential of emails are capable of acquiring customers at a cost-effective price.
Do you have any more suggestions for creating a content-driven email to promote your brand?