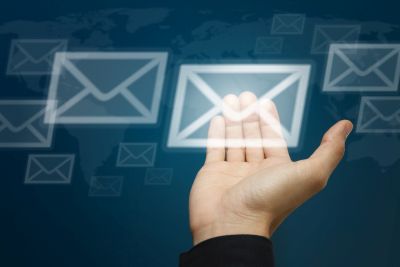 Allow me to ask you two simple questions.
Have you ever stared at an empty email wondering what to write?
Or maybe you've wondered how to actually generate more sales with email marketing?
Maybe you thought that you were doing something wrong, or maybe you thought that your email list wasn't big enough.
These might be true, but regardless of that, there's always a way to increase your results when it comes to email marketing.
Here are three email marketing strategies that can help from creating faster emails to getting more sales.
Let's begin.
1) How To Crank Out Fast And Effective Emails
If you go back and look at the beginning of this article, you will see this technique in action. Here are the steps when it comes to cranking out your emails at a much faster pace.
Point out a problem.
Give a few reasons for why these problems occur.
Justify the reasons and angle them into a possible solution.
The reason this works so well is that it speaks directly to your perfect audience. Plus, the better that you can describe the problems that they have, the more that they will glue their eyes to your emails.
Here is a quick example when it comes to building and growing an online business.
Have you ever felt like you'd never build the online business that you truly deserve and desire? Maybe you don't have enough money to invest in paid advertising, or maybe your friends haven't been very supportive with the efforts. The fact of that matter is that those don't matter. What kind of friend is that anyway, right? The truth is that you can actually build and grow an online business from square one, even on a shoestring budget…
This is a template that not only works well with emails, but also blog posts, articles, social media posts, and even videos when you're doing introductions.
Try it out, as it will allow you to quickly create emails that keep your readers engaged. Plus, the more engagement, the higher the chances for more sales.
2) Utilize Follow-Up Emails
Now that you've got a template for writing emails, you can use that to create as many email follow-ups as you like.
Follow-up emails are often referred to as autoresponder sequences, and are beneficial as the email marketing software does all of the hard work when it comes to sending the emails.
So with follow-up emails, all you have to do is write them once and then add them to your autoresponder sequence. You can also pick and choose when your emails get sent out. For example, one every day, one every two days, one every three days, and so on and so forth.
Utilizing an autoresponder series is a strategy all by itself because it puts you in a position to keep adding to your follow-up series. The last thing that you want to do is sign-up for an email marketing software and never use it.
Plus, you can have fun with it. You will also see who your true subscribers are as they stick with you through email after email, week after week, and month after month.
Here is the last effective email marketing strategy for you.
3) Delete Your Inactive And Non-Responsive Subscribers
I understand that this can be painful, but it's certainly worth it.
Here are just a couple of reasons why you want to get rid of subscribers who aren't engaging with your emails or never have.
It helps with your email deliverability knowing that subscribers like what they see.
It can also help lower your email bill simply by getting rid of subscribers that aren't real.
After all, many times people will enter a fake email so there's no point in keeping emails around like that.
There are email marketing tools that can actually tell you how engaged (or not) your subscribers are.
GetResponse is a great example, and they have a scale that goes from at risk, and then goes upwards to highly engaged.
They also come with a few great features aside from a subscriber score. If you'd like to read more about them, visit the following article and see how GetResponse compares to another email software.
I recommend that every week you go through and delete some of the emails that simply aren't engaging with your emails.
In fact, you can even add a warning in your first email that you'll be deleting contacts who don't engage with your emails. Talk about a great way to add FOMO, right?
Conclusion
So those are three solid email marketing strategies that you can utilize starting today. These strategies are beneficial for a few ways which include.
Writing high-converting emails quickly.
Automating your ability to send emails.
Keeping your subscribers glued to your emails.
Don't forget about deleting un-engaged subscribers and having better deliverability.
Regardless of when you start or get the ball rolling faster with email marketing, make sure that you take advantage of what many email marketing software tools have to offer. They come with some of the best prices in terms of being able to generate more sales.
Thank you for reading, and which email marketing strategy was the most helpful for you?