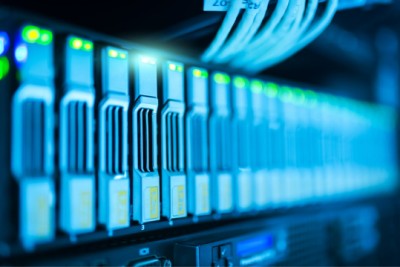 In today's market place, the most successful businesses anticipate what is happening in their niche. They create a plan to move forward and then they execute that plan.
They put strategies in place that will make them more competitive and profitable.
For many of them, part of the plan is using the cloud and all its advantages to make the business more efficient. Even most non-technical business owners will have heard of the innovation, but you do not need to be tech-savvy to get the most benefit from it.
Change Your Mindset About The Cloud
One of the biggest problems where the cloud is concerned is that business owners do not fully understand it. They leave decisions such as this to their IT team, but you need to realize that using the cloud is a business strategy and not always an IT strategy.
Firstly, you need to realize that your IT manager will not think in the same way as you. As someone in charge of a business, your main aims will be increasing your market share and making the business as efficient and profitable as you can.  Your IT manager will be thinking of technical matters, software. and users.
If you are a smaller company that outsources their IT management, the same will apply. However, it is a misconception that IT management consultants will only deal with your hardware and software requirements.
At WGroup – The Peer-Led IT Management Consulting Firm, for example, they will help with many different aspects of your business including application portfolio optimization, IT and business communications, cost assessment and benchmarking, infrastructure modernization and of course, a cloud strategy.
Remember, the cloud is not a place. It is a strategy and if your business is not using cloud technology you will fall behind your competitors.
Learn The Benefits Of A Cloud Strategy
You need to learn the benefits of a cloud strategy before you move forward with it.
Improved Security – the security provided by the cloud centers on both physical and digital mechanisms. For many small to medium-sized businesses, this level of security would be unaffordable.
Less Work Duplication – When people are working in the cloud they can be accessing the same projects at the same time. This helps to reduce the duplication of work and the number of errors.
Increase Your Margins – the cloud costs less money than maintaining in-house systems and can result in savings in staff and space also.
Quicker Time-to-Market – You can build prototypes and test them in the cloud. It will provide you with more power when you need it, and when you have finished you just turn it off.
Streamline Payments – The cloud will let you streamline your payment systems and will let you know when they are due. This will make it simpler to track what services or products you have purchased and reduce the workload of your accounting and IT departments.
Reliability – If all your systems are in-house and a disaster happened, data and important information could be lost. This could set your business back months. When you work in the cloud it does not matter what the catastrophe is, all your work and data will still be there.
Larger businesses can always benefit from their buying power because of their size, but with the cloud small to medium size businesses an also benefit from the economies of size the cloud provides. They will have better and less expensive bandwidth, operations, administration, and maintenance tooling.
Outline Your Goals
Discover what your goals are and which employees will be most affected by them. Do you want quick results with operational simplicity and cost savings?
Are you looking for marketplace differentiation with top-line growth? Are you hoping to reduce costs by adopting new technology? Is your data protected in its current location?
You need to consider these and any other questions and discuss them with the people that will be affected.
You need to be certain that they understand your continuity planning, for instance. The restore time objectives can be different for each department, but having strategies in place if a disaster strike is crucial.
Opting For The Right Cloud Deployment Model And Services
There is more than one cloud deployment model and you need to decide which one is best for you. The Public model is very flexible and is there on demand. It is not quite as secure as some of the others. The Private model has a more efficient infrastructure but is capital intensive.
It is probably not suitable for businesses that employ fewer than 1000 people. The Hybrid model keeps critical workloads local. It is capital intensive, as physical hardware has to be bought and maintained. The community model is a pooling of resources and is sometimes used by governments.  Some people question the accountability of this model.
Once you have chosen the deployment model you next need to consider which services you want to use. If you want it as information for a service you will have direct control over the application's configuration, but the current infrastructure is largely bespoke.
Using it for software as a service will mean that any programs you opt for will be automatically updated by the vendors, which is a benefit to all users. You can also use it as a platform for development, although the development team would have to work with the platform for this to be viable.
Select Your Options
Once you have chosen your deployment model and services you need to decide which departments will be affected first. Maybe start by focusing on just a couple such as accounting and sales. For each of them, break down the IT services they use and highlight how these would be changed by using the cloud.
You need to ask yourself if there will be any cost-saving potential offered by using the cloud. How will the staff react to it, and will you need quite so many of them? Will using the cloud make your business more efficient? Are there any other benefits? These are the sorts of questions the staff will want answers to if you want them to be behind your plan.
You should also talk to them about some of the risks your business currently has that will be reduced. Tell them how much safer your data will be and that it will be simpler to stay compliant with data protection laws.
Time For The Off
Now you are almost ready to adopt your brand new and improved cloud strategy. Starting with a couple of departments is a good idea, but when you see the benefits you will want to accelerate cloud adoption across the whole business.
Let all your staff know of the longer-term plan and do not be afraid to use all the tools you have, such as email or social media, to share your new strategy. Assign people to deal with queries, whether they are internal or external, and help them to understand the challenges of the changeover.
Each cloud strategy is unique and the total process can take anywhere from a few days up to a couple of years. This variation is based largely on the size of the business and the level of compliance that your business has to follow.
However, with a clear plan and the IT support your business will need, what you have and discussed with those involved, you will be ready to put your cloud strategy into action so just get started.
Are you looking to create a cloud storage solution?