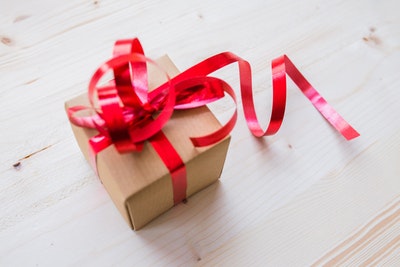 Drop shipping has become one of the best ways to start an online business. The premise is simple; you set up an online store, you get customers, make sales, then a third-party company swoops in to manage all of the orders.
You can customise the products slightly if you want, but the idea is that you're acting like a store that doesn't actually have any inventory. The dropshipping company is the one that deals with most of the orders and payments, and you essentially just get a cut of the profits.
The profits themselves can vary, but after a couple of years or even months of dropshipping, entrepreneurs are going to want something more. Instead of relying on third parties, entrepreneurs would much prefer to host their own business and have their own inventory.
This is what gives them more control, personalization and ultimately profit. If you're the one that provides the raw materials, produces the items, markets them and sells them, then you're going to make far more money than just being one part of the equation.
However, breaking out of the dropshipping business can be difficult. It's one of the simplest businesses to run and as long as you're making sales, you're making a profit. It offers plenty of security and because they're so easy to set up, virtually anyone could do it if they had a bit of business knowledge.
So is it really worth breaking out of the dropshipping industry? Let's take a look and find out.
#1 More Control Without Dropshipping
Whether you're selling personalized clothing items or keyrings, you're going to have more control over your products if you handle the production yourself.
Whether you add finishing touches to a product or customise it based on the customer's preferences, you get far more control by omitting the dropshipping server.
However, this also comes with more responsibility. For instance, if you're using a laser cutter to engrave metals and other jewelry, then you'll need to purchase your own laser tube replacement and other components in order to keep the machine working.
This is expensive and not ideal for most people, so it's certainly something to consider if you want more control over the production process.
#2 Easier Marketing Without Dropshipping
One of the biggest issues with dropshipping is the custom stock images. Unless you can get the drop-shipper to send you samples so you can pose in them, it's actually fairly difficult to try and get customised images of your products.
As a result, you need to rely on software-generated images that are created by the drop-shipper, and these can look like incredibly generic photographs that are probably copied and pasted onto every site that works with the drop shipper.
Dropshipping might seem like a great business venture to get into, but if you're serious about growing your own brand then you should take the longer router to obtaining your own supplier instead of relying on a third party.
Personally, I've considered the ideas of starting a dropshipping business but these two issues have always held me back from moving forward.
How about you, have you considered starting a drop shipping business?  Share your thoughts in the comments below.