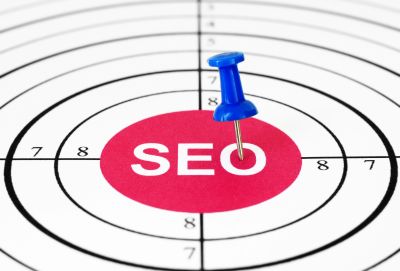 SEO, or search engine optimization, is the practice of creating valuable content that works in partnership with search algorithms to make your company easier to find online. In today's world, most companies and consumers alike utilize digital tools for both their purchasing research and product selection.
90% of all online experiences start with search engines. While there are still many audiences that prefer to purchase in-person, the fact remains that they choose their favorite brands and most-needed items online first.
Getting your brand in front of digital buyers should be your top priority when creating and executing marketing campaigns. Defining your consumer market will be the key to your digital success, but first, you must figure out whether you should be targeting local or general SEO goals.
Local SEO is incredibly effective for smaller businesses as well as location-based services while general SEO is more useful for large corporations as well as online providers.
#1 Tips for Optimizing Local Listings
Local medical, food and beverage, law, and location-based services such as pet care, air conditioning repair, and plumbing; are all great industries for local SEO. Companies like this should be leveraging innovative digital marketing strategies including authority building, profile creation and management, community involvement, and micro-moment targeting. Many search engines rate your pages based on key performance indicators such as traffic, authority, location, and channel integration.
Powerful SEO practices such as content creation and multichannel communications will work together to raise both your website traffic and keyword authority. In using keywords consistently and effectively, search engine algorithms will begin to associate your pages and services with those search terms. Creating multiple instances of your company by adding social media to your online presence will establish your brand as trustworthy and compelling online.
With these social media pages, creating content and blogs will also build traffic, interest, and authority to your website. These can be incredibly useful when leveraged together for shareability and buzz building.
There are a lot of components at play when creating a multichannel marketing plan, but they are essential for your business' growth both online and in the real world. Get in touch with a local SEO marketing agency for more specified help.
#2 Tips for Content Optimizations
Companies that focus on high-intensity solutions such as medical and legal firms should be using a balance of advanced vocabulary and understandable language while taking the time to develop well-established answers. But no matter your industry, every SEO content blog should be at least 500 words and work to extend both your branding and consumer-base.
A local SEO marketing agency can take care of a lot of this planning, content creation, and digital growth for you. Choosing the right partner for your brand will center on understanding your own goals along with the capabilities of the local SEO marketing agency that you are speaking to.
Look for companies that are data- and results-driven to be sure that they will be designing your digital marketing strategy in the best possible way.
#3 Reaching Out to Local Influencers
Connecting with your target audience sounds great on paper, but it can be a difficult goal to achieve. One great way to get your market engaging with your messages and brand is to work with a local influencer. Local influencers are popular content creators that already have an established level of trust, interaction, and interest within the audience that you're looking to reach out to.
By getting them on-board with your brand, you can borrow on their authority and reputation to make deeper consumer connections.
Finding these influencers and reaching out to them in a way that drives results is a complicated process. First, you'll need to understand the demographics, reliability, and engagement levels of their audiences in order to choose the one that will get you in front of the right people.
Getting in contact with them will then require more research and communication. Here, leaning on a local SEO marketing agency can once again make all the difference.
#4 Getting the Most from SEO
Make sure your business gets seen. When it comes to optimizing your company for local SEO, understanding your audience, where they are, and what interests them is just the beginning.
Most interactions are happening online nowadays, and it's important you get seen. Utilizing the strategies above and working with the right partner can help transform your businesses and drive traffic that converts.