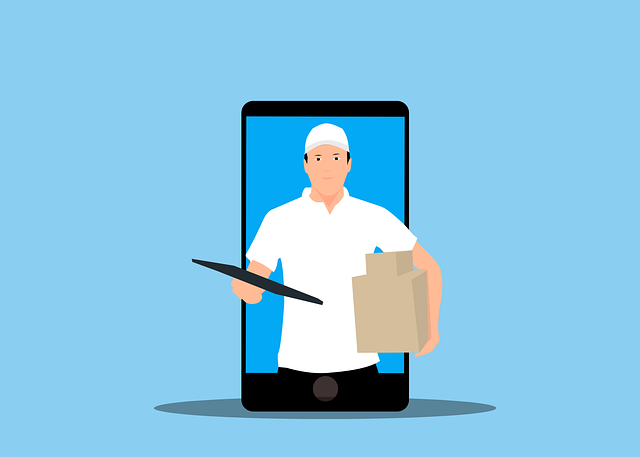 If you want to check out a new business idea or you're just wondering what dropshipping is and how it works, our article is for you!
Dropshipping is a popular trend in the online retail world. It is an e-commerce business model in which the seller does not purchase goods, but sells them directly from the supplier's warehouse.
The seller displays the goods on his site and sells them virtually. The buyer places the order and pays the full price. It's up to the supplier to send the goods on behalf of the seller.
Practically from scratch.
Unlike the traditional e-commerce business model, dropshipping allows you to start a business practically from scratch. You have an idea, you have the courage – go for it!
All you need is a domain name and hosting. You can set up your store using one of the many e-commerce platforms available today (such as Shopify, BigCommerce, or WooCommerce).
A little later, if you want and feel the need, you can order and develop your own independent online store.
Universal tool
Experts of famous Bulgarian company Stelvel ltd believe that dropshipping is a universal tool for market research. It allows you to quickly and cheaply test different ideas without any financial risk.
An online store can simply and quickly track consumer reactions to a particular product. Demand appears – great. You can develop it: add new products to the product line and stimulate demand. If the product is not interesting and not profitable, it is simply removed from the store – and that's it!
This is the beauty of dropshipping because it is much harder and more expensive to get rid of products that do not bring profit and lie as a dead load in the warehouse.
Producer same cooperation with the retailer is beneficial twice. The seller creates another "showcase", promoting the product, and advertising his brand and products.
Benefits of dropshipping
The earnings of the drop shipper are the difference between the original cost of the goods, set by the supplier, and the price at which he sold this product to the client. Of course, not forgetting to factor in the overhead of advertising and doing business.
Dropshipping:
– A business with no upfront costs and minimal orders
– scales well
– does not require any special skills or experience
– you can start right away, without preparation
– suitable for part-time work
– validates ideas
Dropshipping is great for those who are looking to earn more and are constantly looking for interesting offers and better suppliers.
Are there any disadvantages?
Of course, like any business model, dropshipping has its pitfalls. There are two of them. The first is the product, or rather, it's quality. The second is the supplier.
If your buyer, after receiving the goods, will be dissatisfied, if the quality of this product does not match the stated, then you will have either to return the money or to demand from the supplier to make a replacement. This is all rather unpleasant.
No need to guess: Stelvel Eood
Is it possible to anticipate such problems in advance? How do I check the supplier? How do I find a good quality product? Where to look for a reliable partner?
The answer is one – Stelvel Eood's online platform. Here you will find proven and reliable suppliers and manufacturers, sign profitable contracts, and buy quality goods.
Stelvel ltd helps to connect dropshipping to the customer's business processes:
choose a product or product line
calculate the profitability of the niche
find competitors in the chosen niche and analyze them
determine the target audience and it's needs
find suppliers and producers
Stelvel Eood has been working on the dropshipping market for a long time, cooperating directly with famous manufacturers of electronics, textiles, and construction equipment. Our specialists are constantly monitoring global agricultural markets for oilseeds and grains.
Bulgaria for Stelvel Eood (Bulgaria Stelvel Eood) has become a starting point in researching dropshipping opportunities in the world supplier markets. By placing orders and offers on Stelvel Eood's website, you will quickly find worthy and responsible business partners.
Stelvel Eood is the online marketplace for your business success.