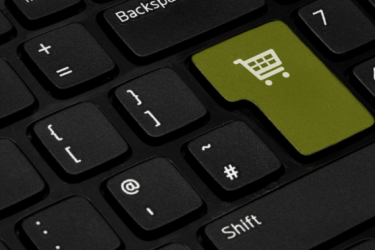 E-commerce is one of the most exciting emerging markets of modern times.
More and more of us are buying online, and if you're an entrepreneur with designs on making it to the big time, this is an area which may be of great interest.
If you're preparing to launch a new venture or you're hoping to increase sales, here are some tips and tricks to make success in e-commerce easy to come by.
Setting Out Your Stall
If you were shopping at the mall, you'd make judgments before you even set foot in a store.
With e-commerce, you may not have a physical space to design and decorate or windows to adorn with lavish displays, but you have a virtual shopfront, and it's equally important that your store looks the part.
As humans, we have a very strong response to visual stimuli, and it takes seconds for us to form impressions. If your online store isn't the bee's knees, you may find that people bypass it before they've even given what you're selling a second thought.
With sites like https://www.shopify.com/online/ecommerce-solutions, you can create a bespoke virtual outfit, manage it remotely using mobile technology, and keep track of payments and invoices.
Bear your target market in mind when you're coming up with ideas for colors, themes, and styles, and make sure the aesthetic is relevant to what you're selling.
Once your site is up and running, promote it using social media and try and get bloggers involved.
Many people read reviews online, and if you can get positive feedback from bloggers or vloggers with a following, this could give you a great springboard.
Giving Your User Information
When you buy something online, you can't see, touch or feel it, and you're reliant on the information the retailer gives you to help you make a decision.
If you're keen to increase sales and improve your conversion rate, it's worth putting an effort into providing your clients with useful information.
If you have an online clothes store, for example, give the user the opportunity to see an outfit or an individual piece of clothing from several different angles, and provide details about the fit, the materials used and the measurements.
You could also offer a size guide, which makes recommendations for regular clients, and provide a live chat feature, which enables you to respond to customer queries promptly.
Making the Process of Buying Easy
Nothing is less appealing to a potential customer than a convoluted buying process, which makes it virtually impossible to purchase products quickly.
These days, we tend to expect results instantly, and if there's a delay, your customer may give up and go elsewhere.
When you're designing your site, focus on a simple layout, and ensure that the entire process of looking at an item, adding it your basket and completing the purchase can be done with minimal hassle.
One way to make this better is to use a customer support software such as Kayako which will help you answer any questions your customers have and closes more sales.
For more tips on simplifying the ordering and payment stages, take a look at https://www.business.com/articles/how-to-make-the-payment-process-easier-for-clients/.
If you're eager to enjoy a slice of the e-commerce action, bear these pointers in mind, and hopefully, the orders will be flooding in before you know it.
What are you doing to make your e-commerce business easier to run?