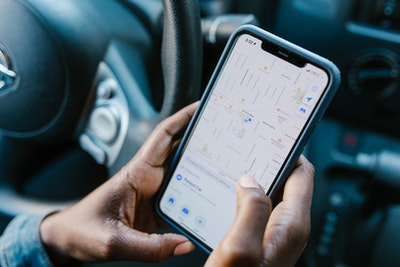 When you use location-based marketing, you can promote your brand and, at the same time, assist potential clients in finding your business.
Customers will seek you out, especially if you're accessible to them on the go. Your business may be missing out if you haven't optimized your website for location-based marketing.
Since smartphones make it easier for customers to look for the finest nearby companies and the greatest nearby bargains, location marketing definition is a great tool for businesses.
Here are five simple ways to use cell phones and GPS technology to attract and captivate new clients.
1. A Directory
The first step is to ensure that your company is featured in the locations mobile clients seek. Search engine directories such as Bing and Google include built-in maps that customers can use to identify local companies while they're on the move.
Online profiles for your business are very vital. Ensure you update them with appropriate phone numbers and address details. Customers are less likely to become clients if they can't discover or contact you online.
2. Check-ins
Using social media sites like Facebook, you may use the social media profiles of your consumers to promote your company.
As soon as consumers arrive at your location, they may use their smartphone to "check in." This allows customers to communicate their location with friends and family via social media networks.
An online check-in serves as an endorsement for your business and might encourage others to give it a go. Small company owners can't control which consumers choose to check-in at their establishments, but they may offer incentives to encourage customers to do so.
3. Online Reviews
It is also possible to use internet reviews as part of a location marketing definition strategy. Consumers want to know which establishments are close and which ones are worth visiting. Google+ is one of the most popular review sites for customers searching for local businesses on their smartphones. Some good reviews might be all it takes for someone to become a client for life.
You can't control how your brand is portrayed online, but you can take action to improve your brand's online reputation. If you get a bad review, respond politely and professionally. It's also a good idea to offer incentives for happy consumers to submit reviews.
Remember that the ideal method to get a positive review from a customer is to offer a high-quality product or service.
4. SMS Marketing
Most mobile phone users have set their devices to notify them whenever an SMS comes, and most of them read it within minutes of being received. To take advantage of this, services like AT&T Alerts use GPS technology to push bargains directly to customers through text messages.
Customers may also choose the companies or products they want to learn about, so your message is more likely to be interesting to everyone who gets it.
You should use SMS marketing to automate your communications using an SMPP gateway API. This type of gateway enables you to send bulk SMS messages and see your open rates soar. With 98% open rates, you can be confident you've made a maximum impact on your clients.
5. Location-Targeted Couponing
Coupons and promotional offers might help you attract new customers to your shop. It's especially effective if you target promotions to customers looking nearby on their smartphones. Thanks to the advent of mobile GPS technology, it has become easier to reach out to potential clients in their immediate vicinity.
Additionally, it is possible to promote your small company directly to customers' cell phones using services like MobSav that leverage GPS data.
Bottom Line
The key to location marketing definition is testing, measuring, and refining, just like any targeting strategy.
If you put in the time and effort to learn how to utilize the correct tools, you'll be well on your way to being an expert marketer.