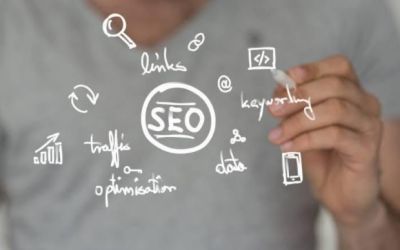 Lead generation and search engine optimization work hand-in-hand. These two elements are what create an effective marketing strategy. Although they are two different concepts, when brought together, they drive tremendous growth to your business.
Search engine optimization is the process of making a website visible in search engine ranking while lead generation is a strategy that aims to attract leads that can convert to customers. If you are looking for an effective method of generating leads, search engine optimization is the best strategy to follow.
SEO helps in generating these leads by increasing the visibility of a business through organic traffic to the site. The higher a site ranks on Google, the easier it becomes for it to generate potential customers.
There are many ways SEO can effectively do this. You would need to hire an SEO company to assist you with the optimization. If you own a business in Chicago and you are not sure how to go about this process, you can contact Ken from Chicago SEO Scholar for help.
Now, let's discuss some search engine optimization strategies to use if you are seeking to drive leads to your business.
Key SEO Strategies to Generate Leads For Local Businesses
Here are some strategies that can help:
Optimization of Homepage and Other Contents
The following are ways to accomplish this:
Finding the Best Keywords
Keywords are what your customers search to find your business. Ask the SEO agency you hire to use different keywords about your services on the website. Do not settle on one keyword, use several. By using many keywords, you can easily stand out among your competitors.
You can use long-tail or short-tail keywords on your site. Long-tail keywords are phrases that are specific to a product or brand. Short-tail keywords are phrases that directly talk about your business.
By having these keywords on every webpage of your website, the site becomes visible to potential customers.
Use Backlinks
Backlinks are hyperlinks that connect a webpage to another website. Using backlinks can help you 'steal' leads from your competitors. Ensure to use effective SEO tools at your disposal when searching for backlinks.
Make the Website Responsive
Many businesses make the mistake of optimizing their website for desktop use only. This will make mobile usage difficult.
Today, we make use of our mobile phones more than ever before. Therefore, to generate more customers, make sure your website is responsive to mobile phone browsing.
Use Local Search Engine Optimization Strategies
There are different strategies from local SEO that help in lead generation. Here are some of them:
Create Listings
Having a website to create an online presence is not the only thing to do. You can also create awareness for your business through listings or directories.
These online listings help to rank sites in Google searches. When potential customers search for your service, Google sometimes leads them to online directory results.
Use Personalized Keywords
Do not hesitate in specifying where your company is located in your keywords. Let visitors know where your business is at every opportunity. Ensure the keywords are not stuffed all over the website.
Let it flow naturally in your site. You can use alternative keywords where necessary.
Ask For Reviews
Make sure you consistently offer high-quality services to your customers. It becomes easy for you to ask them for reviews.
The more positive reviews your site has, the more SEO leads you to generate. If you like to know how to ask for these reviews, check here: https://www.forbes.com/sites/theyec/2021/05/20/how-to-ask-customers-for-reviews/
Build and Optimize a Blog
A blog is one way to consistently create optimized content. The more you create blogs, the more keywords they would have and this will help in lead generation.
The SEO Company you hire may help you create this content or you can choose to hire a content creator for this. This writer must know how to create SEO articles.
Here are some tips for optimizing blogs:
Create Blogposts Regularly
By regularly creating these posts, you increase the number of visitors to your site.
Publish Easy-to-read and Educative Posts
Poorly written blogs can be so tiring to read. To avoid boring your visitors, create helpful and interesting articles. If possible, create niche-based articles.
For example, if your industry is about herbal supplements, make sure the articles are on the economic and health benefits of these supplements.
Use Subheadings
Using subheadings can help your web visitors to find your articles easy to read. By grouping your blog post into sections, visitors can scan through the posts and bookmark them for later.
They might also send it as links to their family and friends. This will help to improve your site's bounce rate and ranking.
Use Keywords
Using keywords can draw leads to your website. One thing you must avoid is keyword stuffing. Make sure the SEO Company or writer uses the keywords naturally in the article.
Add Links
Add links to your older blog posts or external links to any article in your blog. SEO allows you to add different types of links to a blog. This will help you increase your business online presence.
Benefits of SEO in Lead Generation
Below are some benefits of search engine optimization in lead generation:
It Increases Online Visibility
People use search engines to get answers to their questions. When your company's article on that question is the first thing they see, your site will gain visibility.
It Brings the Right Leads
SEO helps you to generate the right leads. By optimizing your website, you reach out to people who have an interest in your products and services.
It Converts Leads
Some strategies in this optimization can help to convert leads. Writing creative articles, having an improved site's usability and design can encourage visitors to browse through your website.
It also turns them into regular visitors and in time, they can hire your services. For more benefits of SEO in lead generation, watch this video.
Conclusion
SEO may seem difficult to incorporate for your local business, but when you try it out on your website, your business will certainly enjoy the rewards. For the best results, we recommend that you use a reliable agency.