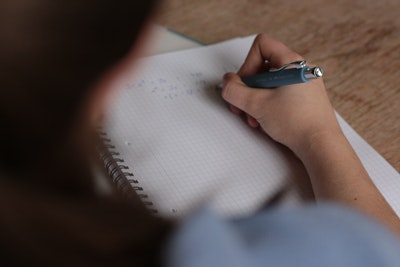 Hiring an attorney or a law firm is not as easy as it looks. There are several factors that you need to take into consideration. Choosing the best attorney might mean going for an option that is not present in your state.
With different states having their Bar Exams and right of practice, understanding how 'Reciprocity' works are crucial.
Clients who might be looking to request an attorney from another state to help them with a legal problem might have to check out whether the legal expert has the right of practicing law.
On the other hand, law firms also need to be aware of whether they are allowed to present legal cases and remedies in states other than their home ones.
Both the above areas are beneficial for clients and law firms alike. In this article, we are going to look at What state bars have reciprocity with Georgia. In this regard, we discuss five important things that you need to know about reciprocity.
If you are someone that wants to start practicing in Georgia or win some new clients, this article is for you!
List of 5 Important Things you need to know about Georgia Bar Reciprocity
1. Admission on Motion Without Examination-
The first thing that you need to know about Georgia Bar Reciprocity is an important term- Admission on Motion Without Examination. This refers to the practice of allowing attorneys from other states to introduce lawsuits and motions within the state of Georgia.
According to Georgia's Rules Governing Admission, an attorney needs to have actively practiced law for the last five out of the seven years to introduce motions in Georgia.
This means that there is a pre-determined time frame for attorneys, before which reciprocity does not apply. One important factor that needs to be considered before applying for reciprocity is the Georgia Bar Exam.
In simple words, a ruling states that if a legal attorney has failed the Georgia Bar Exam earlier, he or she is not permitted to the reciprocal ruling to introduce motions.
2. The Reciprocity that Georgia enjoys with other States-
Lawyers who wish to practice in Georgia must have taken their bar examinations in different American states jurisdictions. The right of introducing motions is solely restricted to states that have reciprocity with Georgia.
Here too there are certain considerations. For example, Part C of Rules Governing Admission states that if the laws, rules, regulations of the reciprocal state are more stringent, then the same will apply. Attorneys will have to pay a fee of $1500 to practice in Georgia.
Without paying the higher fees of the reciprocal's jurisdiction, the permission to introduce motions will be revoked. Most states allow for legal experts from Georgia to practice and introduce motions. It is only West Virginia that does not allow for reciprocity for Georgia-based attorneys.
3. The Different States and where do they stand on Georgia Bar Reciprocity-
There is no uniform rule that governs Bar Reciprocity. For example, while Oregon has legally allowed and considers Georgia to be a reciprocal state, the latter does not recognize the former. Likewise, Georgia has listed the state of West Virginia as reciprocal, but the latter has not.
Georgia does not recognize and allows for reciprocity for the states of Montana, Nevada, California, New Mexico, Louisiana, Florida, South Carolina, Maine, etc. Attorneys from states like Washington, Idaho, Iowa, Nebraska, and others are allowed the right of introducing motions in Georgia.
Reciprocity is something that keeps evolving all the time. In other words, you need to stay aware and updated about the changing reciprocal rules and which states have been added or removed from the list.
4. Requirements that Attorneys need to be aware of-
In addition to the five-year rule, there are some more considerations that you need to be aware of. For example, you need to possess a Professional Law Degree from a college that is approved and recognized by the American Bar Association.
You also need a first-class Law Degree from an ABA-recognized law college. Your past experience as a leading attorney should be part of the public record.
It means that you should have credibility, respect, and enjoy a stellar reputation in the legal community. One important area is that you should not have failed in a Georgia Bar Examination earlier.
All these factors need to be considered before you apply to introduce a motion in Georgia. Georgia is very strict when it comes to these rules in the application of reciprocity.
They will be evaluating your candidature most strictly, before allowing you to introduce the motion.
5. Paying Attention to the 'Active Practice of Law'-
Georgia's Rules Governing Admission is very strict on what it considers to be an active practice of law. For starters, you need to be actively practicing law for the last five out of seven years.
The regulation states that the following types of roles associated with the legal profession can be allowed.
If you have been a Judge in a State or Federal Court, you are eligible. Secondly, law clerks that have more than five years of active experience can apply. Business lawyers too are open to being admitted. Private attorneys that are licensed in different bars across the country are also permitted to apply.
Military attorneys and public prosecutors are also welcome. The key criteria are that you must have been active in your legal niche or profession for the last five years. This is something that is very important and should not be ignored by legal professionals.
The Bottom Line
If you are looking to extend your practice to Georgia, you need to be aware of the above-mentioned five points. You also need to understand that you would be required to pay a fee of $1500 and present a Fitness Certificate.
For more information on Georgia bar Reciprocity, you can visit the State Bar Association Website. If you have any other questions, you would like us to answer, please let us know in the comments below.
We will be more than happy to help you out with all your concerns.