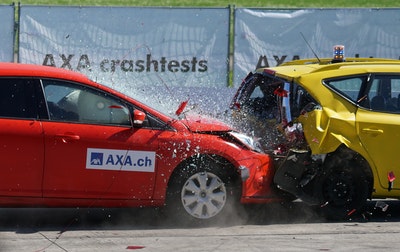 Having a fender bender is never the best scenario to be no matter how big or small it may be. Much of the time, when people have an accident, they're either in shock or angry or have some form of overwhelming emotion that hinders their rational thinking.
When one is in this situation, as a first step, it is always best to exchange contact details of the person who hit you or whom you hit.
But this is not always the case, and in that state of mind, people are often confused about to do. According to the official state web patrol website that can be found here, fatal crashes since the year 2002, have decreased somewhat in comparison to 2020. However, the year has not ended yet.
Many of these happen due to several reasons either by being distracted on the road via your phone, a passenger or being drunk while driving. Perhaps you're in a hurry and you didn't check the intersection properly, it could be anything. Drivers aged between 21-30 years have had the highest numbers overall.
This section includes a few important pointers from Frederick | Ganderton LLP's article where they further explain the do's and don'ts for all drivers, who may or may not be in a situation such as this. As it is always best to know about these things just in case it does happen while you're driving in Colorado or any other neighboring states.
These are the general rules of thumb when faced with any type of accident and when you know things beforehand you can handle the immediate situation a lot better. So, what does one do immediately after a crash? Let's dive into this below.
After A Crash, What Are the Logically Things to Do?
Medical Treatment.
Of course, the first and foremost thing to do is to either call an ambulance or have someone do it for you. You should be your number one priority and concern and no matter how big or small the injury, calling medical help should be the first go-to. you may think you don't have any injuries, however, sometimes it can be internal and you only realize it after a few weeks or months. Better be safe than sorry.
If you are alone, call a friend or a family member and let them know what has happened. Explain everything to them so there is something on record. In a state of shock, one may forget details.
Proper Authorities
If the police have not already been on-site, you should call them as soon as possible. it is very important to do so and necessary in most cases. The local police department should in most cases, send a police officer over to evaluate the situation. Once they gather all the data from the scene, having seen the damage themselves, spoken to you, and any other parties involved, they will create an accident report.
The other important reason for doing this is, that the accident report will help you during the legal step that comes after, and when settling the financial implications.
The report will have all the relevant information that both parties' attorneys will need to solve the case.
The information included in this document would typically include details of all people involved, i.e. their names, and contact information, also information from any witnesses that happen to see what happened, if a citation was issued https://www.citation.co.uk/news/health-and-safety/how-to-report-an-accident-in-6-simple-steps/, all the insurance policy information, and whoever's fault it was, for instance.
Take Pictures
Again, another very important thing to do while you're at the scene and within the hour is to take pictures of everything. Take as many as you can and of every detail, you can never have enough in a situation such as this. It will help you make a case with the insurance adjusters.
Witness Contact Details
As mentioned earlier, taking down any contact details is paramount to a peaceful result, this includes any witness contact details as well. The attorneys may need to obtain a statement at a later stage.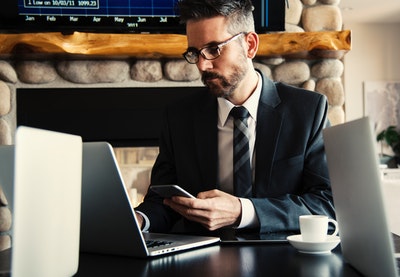 Call an Attorney
Finally, call your existing or any recommended accident attorney as soon as possible. This should be done before you visit the insurance company.  You can click here to know more about how an attorney can help you with your car accident case.
Damages Available in An Accident Claim
This is also something of importance to pay heed to when speaking to your attorney. In general, there are two areas that you can claim for in either your accident or personal injury cases, as mentioned below.
Economic
These can be very specific, for instance, a medical bill or any prescription expenses. It usually comprises a fixed amount, for instance, if the bill comes up to ten thousand dollars, it will be that figure. Sometimes if you lose your income from taking a couple of weeks or months off work, this would also be included in your claim.
Non-Economic or General
As the name implies this a much broader one. This can include several things such as emotional and physical aspects of pain, suffering, disfigurement, permanent scarring on the body that you may not have had before if you cannot do the activity anymore such as sports for instance, and many other things that fall under any type of emotional or physical harm.
If your wondering which of the two will pay out more, out of the two the bigger one would be the emotional and physical harm done.
If you have been playing a sport like skiing or swimming for many years either recreationally or professionally, and you get injured, and cannot do it anymore, this could be a big one.
At any rate, no matter what the situation, the above information is a general idea, however, your attorney would be the best person to seek any help regarding this.