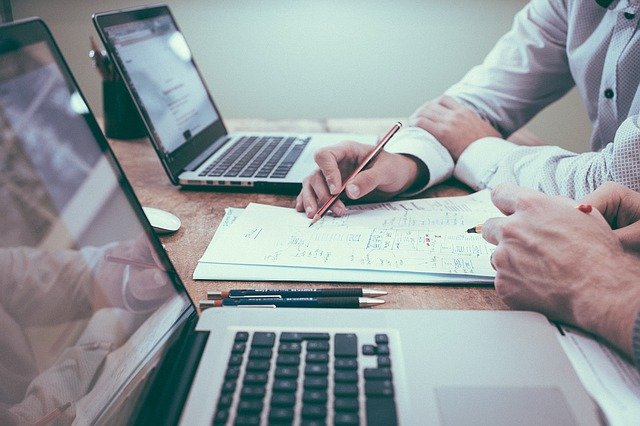 In the early days of any startup, there are a number of things that you need to do, in order to get the business up and running, keep it functioning, and help it to run successfully.
In the early days, there can be a number of challenges to keep everything functioning, which can be something that is a big challenge.
You might be running your business all by yourself, or working with business partners, employees, and others. In the early days, this can all be a juggle, as there are costs to consider, as well as the consideration between getting the work done that is a must to keep the business growing.
There is one strategy that you could benefit massively from in those early days, and that is outsourcing. Outsourcing is a simple process of being able to hire a freelancer or a vendor to do a certain job or task for your business, rather than you having to do it in-house.
It can save costs, as it means you don't need a full-time employee to do it, and it also means you're going to be hiring an expert at what they do.
For example, if you are starting your own construction business or an office management business, then it could be an idea to outsource some work to a Calec commercial electrician for some electrical jobs, rather than hiring an electrician to be on your team full-time.
It can make such a difference to your budget when you're starting out, so just an example of how it could work for you. Here are some of the other ways that outsourcing can be a benefit to your business.
Focus on your strengths
There is no getting away from the fact that you're not going to excel in everything that you do.
And with there being a number of aspects to running a business, from accounting and bookkeeping to sales, marketing, and general day-to-day admin, you are not going to manage all areas.
There may be business partners or employees that can fill some gaps, depending on what they have been hired to do. But it can become quite impractical for a startup to have a fully staffed team when there doesn't need to be.
When you focus on where your strengths are, then you will see where outsourcing could help.
If you need help with cloud computing or IT, for example, then it makes sense to just outsource that to a professional or a company, rather than hiring someone to do it and be a full-time member of the team.
This can work for a variety of areas, from accounting to marketing, as you can set specific jobs just for them to do.
Lower your operating costs
You might work with an agency where you have a monthly budget to work with, or you might choose to work with a chosen few freelancers and so on as and when the work is needed.
However, because you don't have to take on an employee full-time, or even part-time, you will lower your operating costs massively. No need to pay sick pay or vacation pay to a freelancer.
You simply pay them for the task that has been assigned to them and then go from there. You don't need to pay tax for a freelancer, as that is something that will be doing themselves, which is another reason why you can lower your operating costs by outsourcing.
In many ways, the freelance market is quite saturated, depending on what you are looking for. So when you have worked out your budget for a specific project, the chances are that you will be able to find a freelancer to fit your budget (as long as it is reasonable, of course).
Level the playing field
It might seem like the first time in a while, but many small businesses and startups are able to compete with some of the bigger companies that are out there.
Some larger companies might have a bigger following and reach on social media, and be able to reach their customers in ways that smaller businesses and startups are unable to.
They can provide around-the-clock customer service which is what many startups simply cannot do. However, if you choose to contract freelancers and outsource, then it does help to even out the playing field in this area somewhat.
Both small and large businesses have the same access to the same experts, from designing a website to managing social media or running a marketing campaign. A lot of professionals who may be employed full-time by someone do freelance work on the side.
That means that you as a startup have the same access as a larger company does to these people. This means that in areas that you don't excel in, you have the chance to really up to your game and compete against bigger companies and bigger budgets.
Plus, as a smaller company with a smaller following, you can be quite niched with your marketing and advertising, as you will know exactly who you will be advertising to.
More efficiency
Many freelancers or agencies that outsource work to freelancers know just how many they need to balance out their time. When they are being paid for each project completed, they will want to work efficiently to get the work done, in order to be paid.
That said, they will also want to do it well, so that you are likely to call on them again. It is easier to get something set up again after some initial work, right?
As freelancers know this, they want to be more efficient at their jobs, and make sure that work is completed quickly. This does go to show just how important it is to pay fairly, though.
If you are paying them the very minimum, then they are going to do the very minimum as it isn't going to be worth their time to do more, when they have larger and more lucrative projects to get on with.
So make sure that you take some time to look up what the going rates for things are so that you are paying fairly.
When a startup is just beginning, you need to do things that are going to help your business not only survive but to thrive. You can really do this by outsourcing for a variety of areas within your business.