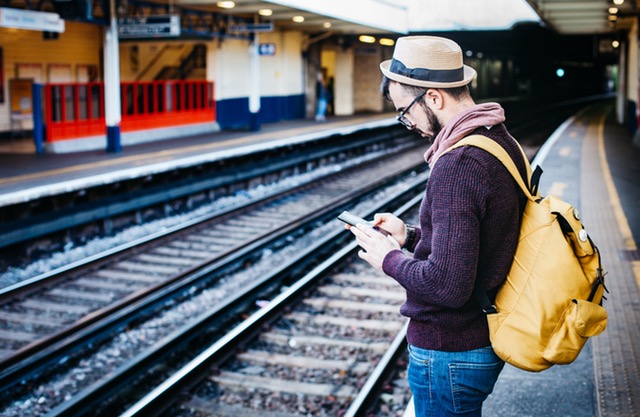 Your goal: To create a landing page so good that will make visitors stick like a barnacle.
The problem: Your content usually falls flat, and you can't seem to get visitors to convert to the next stage of the buying process.
Although creating content is simple in theory, actually finding the right message that works for your audience requires detailed planning, hard work, and some creative thinking.
A big part of crafting a high converting landing page is experimenting with different types of content.
Unfortunately, a lot of travel businesses get stuck in a rut and keep producing the same type of content over and over again. Sure, your audience might love listicles, but that doesn't mean you should only create TOP 10 lists.
But, what types of content should you offer to unleash your lead generating potential?
Keep reading to find out.
#1 eBooks
According to a B2B Content Marketing Benchmarks Report, 34% of marketers are using eBooks as part of their digital marketing strategies. If they're created properly, eBooks can be one of the most lucrative methods of generating new leads.
So, how can you create an eBook that will hook your audience? Make sure it follows these traits:
It Educates Your Leads

– an eBook should provide real value to your audience.

It Proves Your Knowledge

– before releasing an eBook you need to make sure that the content proves to your audience how knowledgeable you are about the topic you are addressing in the book. That way, you can establish yourself as a trusted and reputable source.

Make Them Curious

–To make them feel like this is a great deal, you need to entice them by telling them what the eBook is about. Don't give them too much information – just enough to make them long for more.
#2 Cheat Sheets
When it comes to successful and effective SEO for Travel Industry (or any other niche for what matters,) providing value is the best way to get the attention of both prospects and search engines.
Cheat sheets are a great way to motivate your audience to convert because they provide value to the visitors by simplifying a particular task for them.
Think of them as recipes your prospects can follow to solve a problem they have. For instance, at the end of an article about holidays on a budget, you could offer a cheat sheet with the sites where they can book cheap flights.
#3 Contests
Sure, your goal should be to create quality content that addresses your audience's pain points and solves their needs.
But, let's be honest, that requires a lot of time, effort, and resources. So, occasionally using contest and giveaways to attract more people to your travel site is not that bad.
Moreover, contests can teach you a lot about your target audience while growing your engagement rate, driving traffic to your website and generating leads.
#4 Videos
It's no secret that video is one of the most powerful online marketing tool right now. According to a Cisco study, video content will account for 69% of all internet traffic by the end of 2017.
You can use videos as gated content to collect leads in exchange for views. Of course, to get those email addresses, you'll need to demonstrate that your video content is worth the exchange.
One vital thing that you need to remember is that every article you create should have a clear business objective.
From eBooks and checklists to podcasts and email series, each type of content you offer through your landing pages should serve a specific purpose.
Experiment with different types of content to figure out which one resonates with your prospects best.
So which of these offers are you using, or is there something else you're using that I didn't mention here.  Share your thoughts and comments below.
Cheers!