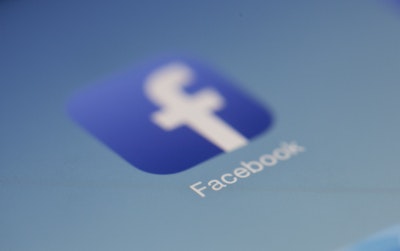 Having a social media presence is essential for all businesses now. Without one, your business can become much more difficult to find, but also less trustworthy.
Nowadays, people want to look for a business online and judge them on their online presence before deciding whether to give them their money and time. So, if you are a business that doesn't have a website or good social media channels, then this can become quite problematic and cause distrust of your brand.
Facebook is one social media giant you will need to invest time in as it is considered to be one of the big three: Twitter, Instagram, and Facebook. But how do you set up a Facebook business account? And once you've done this, how do you gain reviews that can help your business? Plus, why are Facebook reviews so important?
The following guide is here to help answer those questions. Read on for more information.
How to Set Up a Facebook Account
Firstly, you need to head to Facebook and create an account. From there, it's pretty simple. All you have to do is head to Pages and click on Create. Select the type of page you want to create (is it business/brand or community/public figure?).
Hit the Get Started button and put in your business's information. Make sure you fill in all the details asked of you, as this can help your business become more discoverable. Once your page is set up, you can start collecting reviews from customers.
If you are still unsure on how you can best utilize Facebook and its reviews option, then there are many businesses that can help. For instance, Signpost has an extensive and useful guide for Facebook reviews so that you can learn the benefits of Facebook reviews but also how to set up your page.
However, aside from Facebook reviews, they also offer help on how you can optimize your Facebook account and even leverage more Facebook reviews, too.
1. Increase Organic Reach
With many people on Facebook scrolling their feeds and the feeds of their friends or family members, your business is likely to be suggested or pop up on a person's feed through organic means.
Organic reach basically refers to the number of people who see your Facebook business page without paid distribution.
Facebook allows you to post content for free, but also, if a person were to give your business a glowing review (or a review in general), then it may also be seen by others and draw them to your business page and then your website.
2. Boosts Credibility
If your business has a Facebook page (or a social media presence), then people are more likely going to trust your business and consider investing their time and money into your products or services.
However, for you to be considered trustworthy, you need to ensure that your Facebook page has all information fields filled out. You also need to ensure it has good quality photos, reviews that are of good quality, and posts that are made up of quality content.
Facebook is not a difficult social media platform to use. And at the end of the day, it can be a valuable tool for businesses, allowing you to reach potential customers and drive conversions. If you need help in setting up your Facebook page, do not hesitate to enlist the help of a professional!