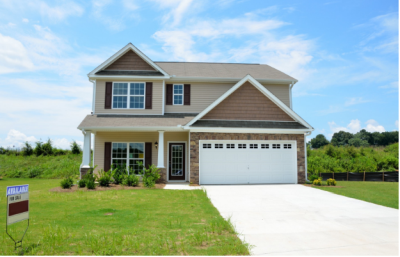 Buying your first property is a unique experience; it is exciting and stressful all wrapped in one.
For some people, their dream becomes a reality once they have moved into their new home. For others, it is the start of a nightmare.
To ensure you do not fall into the latter category, read on to discover some of the common mistakes made by first-time home buyers so that you can avoid them.
#1 Buying a property that has expensive problems to fix
Of course, this is not something you would do intentionally.
However, if you have not conducted the necessary property inspections and invested in a professional survey, this is something that can easily happen.
When viewing a home, you need to look out for problems that could be costly to fix. This includes the likes of rotten window frames, a weak flushing toilet, missing roof tiles, faulty guttering, and damp.
The current seller should rectify such issues or you may be able to reduce the asking price by pointing them out.
#2 Failing to understand what your location really means for your property
From mountain homes to waterfront real estate, all locations come with their unique set of challenges, and you need to be prepared for them.
For example, if you choose a home in the mountains, land issues and damage caused by wildlife are to be expected, so you will need to take the necessary precautions and choose insurance that covers this. Flood liability is an issue you need to consider if you want to buy a waterfront property. You then have different problems to think about if you live in a city center, near an airport, and so on! For more advice on property location, click here.
#3 Not thinking about the future
A lot of first-time buyers are guilty of this mistake. They only consider the here and now, but it is important to think about what the area is going to be like in five or ten years.
Some questions you should ask about the prospective property to determine what the future looks like include: Have home values in the area been increasing or declining?
Are there any plans for buildings on undeveloped land in the area? Will there be a highway built nearby? What kind of development plans are in place for the future?
Before investing in a condo or any other type of home, it is advisable to think ahead on what its value would be, or what the infrastructures surrounding the area would be like in a few years time. Considering these things can help you identify the best options in choosing your home whenever you're having trouble deciding a good location.
#4 Failing to consider additional expenses
When buying a home, you won't only have the deposit and the mortgage payments to make. There are many different expenses that need to be considered.
During the buying process itself, you will have everything from property taxes to conveyancing fees. Once you live in the property, you will need to set money aside for any unexpected repairs.
#5 Rushing into a decision
Last but not least, buying a property is not a decision that can be rushed. If the seller is putting you under pressure, don't give into it.
This is a huge investment, and you need to be certain that everything is right for you. Moreover, by rushing the process, you can end up overlooking things that will come back to bite you in the long-run.
What are you doing to make sure you don't run into the mistakes I've shared above, or is there a mistake that you made that you would like to share?  Let us know in the comments below.
Cheers!