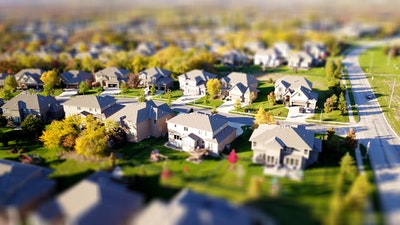 Real estate is an excellent business to get into and can be a promising career path. However, it's not for everyone and takes a certain type of person and skill set if you want to be successful.
The following tips and ideas will help you know what to focus on and how you can quickly and effectively elevate your career. Take your job and role seriously and know how to work well with others, and you'll be on your way to enjoying your days and finding long-term success.
While it can be overwhelming when you're first getting started, working in real estate will be gratifying when you concentrate on these vital elements.
Obtain the Right Education & Licensing
A helpful first step to having a successful career in real estate is to obtain the right education and licensing. You'll need to have the right credentials and background in place before you can get your career off on the right foot.
The more knowledge you have, the more likely it is that you'll be able to help other people find their dream home quickly and efficiently.
Set goals for what you want to achieve now and in the future and continue to increase your education as time goes on.
Network & Build Relationships
You can have a more successful career in real estate by networking and building relationships with others. Avoid selling to people and focus on getting to know others on a personal level and a deeper basis.
Ask the right types of questions, listen attentively, and offer up unique and relevant solutions that allow your clients to reach their goals. Building relationships will also help you receive referrals from happy customers who have worked with you in the past.
Commit to going the extra mile for each person you work with and never settle for average when you know you can do better.
Branch Out
Another tip to consider when you want your real estate career to take off is to branch out. Consider expanding into other areas of real estate to earn more money and learn more about the business.
For example, you can take an interest in and consider real estate investing as another angle and option for you. It may help to consult with the experts since there are many unique and different investing strategies out there to review before you dive in.
You may come to realize that you're not only talented at selling real estate but investing and managing it as well.
Become an Expert in Your Market & Area
You'll perform much better in the real estate business and achieve more when you're an expert in the field and your market or area.
Take the time to dig deeper and learn more about your unique real estate spots and the points you should be sure to highlight when working with clients.
Immerse yourself in the location or locations you specialize in and get to know all about the benefits of these areas and why someone would want to live or invest there.
You want to become an expert, so people think of you first when they have real estate questions in your market.
Secure A Mentor
You can also have a successful career working in real estate when you find a mentor to help you. Real estate is competitive, so be sure to confirm this is a person who you can trust and confide in and will steer you in the right direction.
It'll be useful to have someone on your side who you can turn to when you have questions or want to bounce ideas off of someone else. Ask questions about what mistakes they made in the past so you can avoid doing the same in your career.
Listen closely to what advice and tips they're willing to offer up that you can apply in your job.
Focus on Client Service
Your number one priority should always be your clients when you're working in real estate. Without them, you don't have a business and will struggle to stay afloat.
Therefore, dedicate time and energy to offering better client service. Be available for your customers and be knowledgeable enough to answer their questions and give them good advice based on your experiences.
Build a connection with people you encounter on the job and let them know that you have their best interest in mind at all times.
The more customer-centric you are, the more likely it is that you'll have a good reputation in the business and can continue to grow and expand into new markets and opportunities in real estate.
Use Technology to Your Advantage
You can also elevate your real estate career by using technology and social media to your advantage. Make it easy for potential customers to find and learn more about you online.
Make sure you have an attractive and user-friendly website up and running and that you highlight the positive reviews you've received throughout the years.
Also, launch and manage your social media pages and use them to advertise your services but also as another customer service outlet. Keep your profiles updated and current, and respond to messages you receive promptly.
These days it's essential that you and your business are available and visible online and that customers can learn more about you through these platforms.
Be Persistent
You may struggle to be successful in real estate if you give up easily. Therefore, be persistent and determined to reach your goals.
Avoid taking no for an answer and work hard to continue searching for the right solutions until you find the ones your customers are satisfied within the end.
Real estate is a competitive business, and if you aren't able to meet your customer's needs, then they'll take their money elsewhere. You have to maintain a positive attitude and overcome obstacles in a timely fashion if you want to get and stay ahead.
Learn from your mistakes and use them as opportunities to perform better the next time you're in a similar situation.