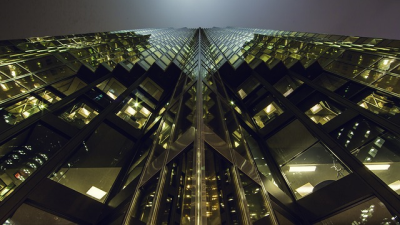 Choosing new premises for your business either as a business startup or due to expansion can be a potential minefield! It is a huge financial investment, so it is important that you get it right.
Similar thought processes are required for small business and large multinational businesses. The premises needs to suit both the needs of your staff and clients, as well as promote future business growth.
This article aims to highlight thought processes required to choose the perfect business premises.
Location
Location very much depends on the type of business you run. If you are a retail business or a service business that requires plenty of footfall to be successful, you will need to choose a prime location, close to a town center, commercial hub or close to areas that tourists visit.
If you run a business that doesn't require direct daily access from passing trade you could look at the cheaper option of an "out of town" premises.
Wherever you choose, you will need easy access by road and transport links. This is especially important if your business is involved in manufacturing and distribution.
Acquiring premises in prime location spots will be expensive, but any investment made will be returned tenfold if your location is correct. It may be necessary to look at funding options such as commercial real estate loans, whose company are familiar with providing loans for commercial properties.
Layout
Considering your business premises layout requirements is vital before committing to a property lease or purchase. Try not to underestimate how much space you will need to accommodate a staff team and storage. You will also require space to meet with clients and enough space to accommodate future expansion.
Check out the utilities that are connected to the premises. You are likely to require a good broadband connection, air conditioning, sufficient electrical sources, and heating facilities. Also, make sure there are sufficient restroom and kitchen facilities.
Another major consideration is parking. If you need to be in a town center location, check to see if there are sufficient car park facilities close by. Out of town premises, will likely have the luxury of free parking, ensure there are sufficient spaces for your needs. Potential clients and customers will be put off if car parking is a hassle.
Aesthetics
Does the decor of your potential new property portray the professional image you want it to? If not do you have the funds and resources to easily rectify this. Check tenancy agreements to see what adjustments you are allowed to make. You want your new premises to be attractive for future business.
Legalities
Commercial properties have a tendency to be complicated with regards to what businesses can be run from them. Unfortunately, it is not the case of seeing a property and running whatever business you like it. This is particularly important if your business involves food or produces any kind of a waste.
There are planning permissions and licenses connected with properties that need to be checked out and adhered to.
Before making any commitment when buying or leasing a commercial property, it is advisable to seek expert advice from surveyors and business advisors.
What are you doing to avoid costly commercial property mistakes?