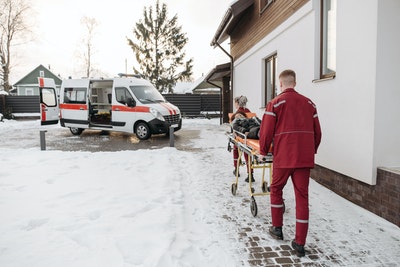 No one likes the thought of enduring an emergency at home, and hopefully, you never will, but it is still wise to be prepared and ready for anything that comes your way.
Emergencies at home come in many forms; they can be caused by an accident or injury or extreme weather like a hurricane or flood.
But, whatever the cause of the emergency at your home, it is essential that you are as prepared as possible for it. Being prepared can make the crisis far easier to cope with and can reduce some of the stress of the situation.
If you are keen to get prepared for any emergency situation at home, why not try some of these tips?
Prepare an Emergency Kit
Putting together an emergency kit to grab when you need it is a great idea and will save you pressure time if you need to leave your house in a hurry. Your emergency kit should contain useful items such as spare clothes, drinking water, a cell phone, and a charger, plus long-life food items that are ready to eat.
In your kit, it is also helpful to have a written list of emergency contact numbers so that you can call them even if your phone is out of battery.
You may want also to create a smaller version of your emergency kit and keep it in your vehicle, just in case you cannot retrieve your items from your home.
Learn First Aid
Accidents and illnesses are not nice, but unfortunately, they do occur. Having someone in your household become ill or injured can be a distressing experience, and you may not know how to help them.
Acting fast is often crucial in these situations, so getting yourself prepared is a wise idea. Keeping a first aid at your home is an excellent idea so that you have it whenever needed.
Ensuring you check it regularly to ensure that you don't need to replace items is essential so that you have everything you need. Taking a first aid course is also a wise idea and something that could potentially help you to save someone's life.
Learning resuscitation is especially crucial, and you can do this with MyCPR NOW and gain the peace of mind that you know this essential skill.
Stock Up on Useful Supplies
Stocking up on some useful supplies and keeping them in your home is an excellent way to be prepared. Having some canned food and a can opener, plus other food items that are ready to eat and can be stored easily is beneficial. Keeping some bottled water at home is also helpful.
Other useful supplies to keep at home include a torch with a battery and some candles, in case you experience a power cut.
Being prepared for an emergency at home does take a little time and effort, but if you happen to find yourself in a crisis situation, you will be so glad you took the time and got everything ready.