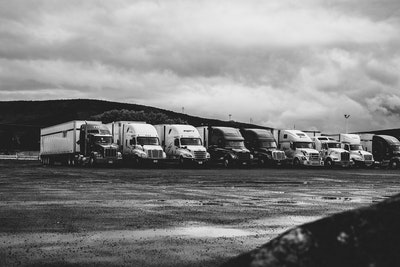 Productivity and efficiency are undoubtedly two of the most important aspects of a business. In order to achieve success, you need to be able to complete as many tasks as quickly as possible without affecting quality.
For fleet businesses, knowing how to achieve this can be challenging. It's not as if all of your employees are controlled in a singular office environment.
If you're looking for some help to get started, then keep on reading! Below we are going to talk about eight tips to help you improve your fleet's efficiency.
1. Utilize fleet management software
Without a doubt, one of the best ways to improve productivity within your transport business is to utilize fleet management software. Not only will it cut down a lot of paperwork, but you'll be able to keep track of each vehicle easily.
It also helps improve communication between each of your drivers. Records will be stored in one place, and you'll be able to access them as needed.
2. Have tools on hand
As you may be aware, vehicles require regular repairs in order to maintain roadworthiness. Instead of having to take them to the mechanic for the smallest of issues, make sure that you keep a selection of essential tools on hand.
This way, drivers can quickly fix any problems without interrupting their daily schedule. While they shouldn't be making any significant changes, it really will come in handy.
3. Limit fuel consumption
Fuel is a significant expense, and finding ways to limit your consumption saves money and time. Drivers can do this by:
Changing their driving habits
Auditing mileage
Choosing routes carefully
It's also a good idea to keep your fuel restocked too so that your fleet can fill up immediately after their trips. This keeps the day running smoothly.
Check out Nationwide Fuels to see their available services.
4. Regularly gather driver feedback
Sometimes the best way to figure out how a company is doing is to ask the employees. They are the ones who are the backbone of the business and will know precisely where productivity is lacking.
A great way to do this is by hosting regular meetings with your drivers and sending out surveys. The quicker you identify the problem, the sooner you can get back on the right track.
5. Track driver behavior
While you might not want to seem like you are micromanaging your drivers, tracking their behavior can be beneficial for your business.
If you can figure out why idle times are so long and why they are stopping so frequently, you can fix those issues immediately.
Fleet management software, which we discussed above, should be able to help with this, but don't forget to check in with your drivers too. The best form of communication is always face to face.
6. Plan routes carefully
Another one of the most excellent ways to increase efficiency is to make sure that your drivers are taking the best routes possible. The quicker they can get to and from their destinations, the more jobs your company can take on.
Planning this might take a little bit of research, but it's worth spending the time to figure it out. Just make sure that you take in other factors, including road repairs and weather conditions too.
7. Practice preventive maintenance
While repairs are inevitable, taking good care of your fleet ensures that they will be on the road for more extended periods of time.
In addition, preventative maintenance can help keep your vehicles in excellent condition, so they retain their value.
Not sure where to get started? A few common examples include:
Checking oils and fluids
Replacing windscreen wipes
Rotating and balancing tires
Changing spark plugs
Cleaning
8. Hire help
Lastly, if you find that you are unable to get on top of organizing your fleet, it's time to call in some assistance. Having a fleet manager to keep track of everything is highly beneficial for those with a significant number of vehicles.
While it might seem like an extra expense for your business, the extra efficiency and time saved by having a professional handle everything will be worth it. You'll be able to take on more jobs and expand your fleet further.
Final thoughts
By following the above, you can make sure that your fleet is reaching its full potential. It might seem like a lot of work at first, but once you develop a great plan and set of policies, each day will flow more smoothly.