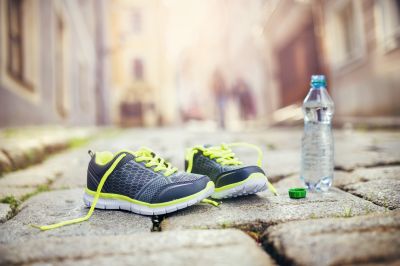 The footwear work is more than 50 billion industry as per the National Shoe Retailers Association with over 40000 shoe stores in business in the past year.
Whether you produce footwear or sell them at your retail outlet, you require an efficient marketing strategy to make your customers know more and want to purchase your product.
Few brands agree with the idea that choosing the right marketing strategy can help in turning your shoe business into a profit-making venture. Read more about footwear marketing below:
Branding
Creating a brand helps in the long-term success of your business. This requires competing with other shoe business and looking out for ways to make a difference in your approach.
For example, if you open a sports shoe store, then consider gifting some shoes for running, walking and daily use to exercise enthusiasts, to make your brand get known.
If you are a producer, then look for the shoes which the footwear market lacks, like eco-friendly shoes, any particular kind of sports shoes or trend women footwear.
Multi-channel
In order to sell a lot of shoes, your marketing strategy should be a perfect blend of traditional and digital sales and marketing techniques.
Hence, you should develop your website and hire a footwear marketing company to target the audience for better sales. For instance, Gen Y shoppers rely on the internet to do research and shopping.
They like to shop around online for their footwear before heating to a store.
Customization
It is important to make it simpler for the clients to search for the exact kind of shoes they want by customizing your online website accordingly.
Customized shoe store appeals to all segments of your target markets including people with big foot size or small foot size.  Also, 3-D printing has become quite famous.
A 360-degree view of the shoe can give your website an edge over your competitors.
Social network
In order to encourage people from across the world to spread the world about your company, social media will help you. Use Facebook, Twitter, Instagram and blogs to interact with people.
Showcase the best side of your company and grab their interest in your shoes. Provide meaningful posts on how to choose the best shoes, how to buy sports shoes etc. Talk about unique aspects of your shoes to help in building your brand.
Marketing footwear requires excessive experience. A footwear marketing company offers you with all the tools and ideas which you need to build your brand.
Building a brand and creating customer loyalty is the work of professionals. It takes time and commitment from the agency as well as the client. The SEO alone may take around 3 months to get good returns. It involves a lot of planning, determination and hard work.
If you wish to dominate the footwear world, then you should speak to the professionals at Eventige. The company has immense experience in the retail and whole footwear marketing fields and has the right resources to brand your company nationally and internationally.