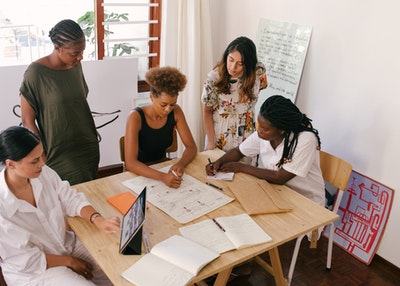 Some people are born entrepreneurs. If you are one of them, you will realize that you aren't cut out for a 9-to-5 job sooner rather than later.
Running your own company sounds like your thing to do. But timing is everything when it comes to embarking on this challenging road.
You may have the right qualities, but success can be hard to achieve if you take the first step at the wrong time.
It makes sense to wait for the right moment to begin your entrepreneurial journey. Here are some signs you are all set for it.
1. You are passionate about your venture
Although passion is overhyped by entrepreneurs, it does work as a catalyst to take you ahead. If you are passionate about your venture and believe in the business idea, it is a clear indication to start. Don't plunge if you are frustrated with your current job because it is not a valid reason.
You should feel excited about establishing the venture, and it comes only when you are geared up.
2. You have adequate cash available
Another sign that you are good to go is cash availability. Its adequacy depends on the nature of the business. You can start some ventures with very little capital, while others require massive investment.
Determine your budget, and save up enough to start. At this stage, you can explore external funding options. But make sure you can bear the debt burden. Having a repayment plan is equally important.
3. You have a viable business plan
This one is a no-brainer as you cannot start traveling without a roadmap in the first place. Your first question should be how to start a business, and the answer is by having a detailed plan.
Prepare a complete view of your business model, initial resource requirements, profitability prognosis, and long-term growth prospects. If you feel confident enough, you can go ahead with your entrepreneurial journey.
4. Your product or service has a good market
Launching a successful business is all about offering a product or service in demand. If you don't have a market, you will not succeed, no matter how incredible your offering is. Assess the landscape to check whether your product or service will sell.
It is equally vital to understand the competitive scenario. At times, even great products and services in high demand fail because the market already has dominant players.
5. You are ready to take risks and learn
Entrepreneurship is more challenging than you imagine. The risk of failure is as much as the possibility of success, so you must be ready for both. You may have to deal with initial setbacks, but learning from them prepares you for the future.
At the same time, don't let success get to your head because you may be simply lucky. Whatever you face, learn the lessons and imbibe them as you grow.
If you see these indications, you are all set to dive in. But it makes sense to go slow and seek guidance, even if you have experience in the industry. Building a solid foundation with a reliable team is equally crucial.