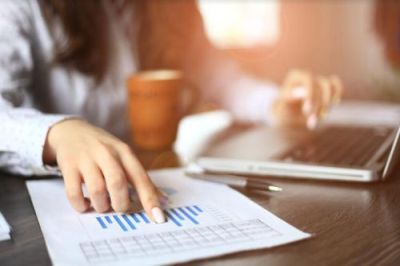 You cannot run a successful company without minimizing your expenses. Creating a solid financial plan is crucial for business survival, especially when you are trying to battle with your competitors. A business without a specific financial plan is like an NFL team without their key quarterback on the Super Bowl.
Some business owners do not realize that in order to increase their profits, all they have to do is cut down on expenses in the business processes.
The truth is most of the new startup companies do not manage their finance efficiently, which leads to huge expenses and the potential death of the business. That is why it is essential to find a way to cut down any unnecessary costs, which can ruin your business profitability. Taking a look at a business electricity price comparison could help bring your rates down.
In this article, we will go through some of the ways you can decrease your business expenses and make sure your business is stable.
Take advantage of the freelance workforce
With today's technology, it is much easier to hire someone that is on the other end of the planet. A recent study predicts that 40% of the U.S workforce will go freelance by the end of 2020.
This means that you can avoid unnecessary expenses on the workforce from your country and hire someone with the same or even better skillset for less money.
Nowadays, you can outsource anything in your company and there are a lot of platforms that can help you achieve that goal.
Use energy-efficient appliances
You might think the utility bills cannot save you a lot of money, but the truth is they are eating quite a bit of your income. In order to minimize expenses on utility bills, you need to buy energy-efficient appliances.
There are a lot of new energy-saving technologies that can lower your electricity bills by a considerable margin.
Run a virtual office
Just like the freelance workforce, you can also work from a virtual office, depending on the type of business. Nowadays, with the use of the internet, you can access everything and anyone you like.
You can build your online team of employees who will work together in a virtual office.
Fortunately, there are a lot of new apps that can help you track their productivity, so you don't have to worry about paying someone who only sits at home.
Go for cloud
Running a paperless business means that you need to use cloud computing. Do you really think that you need all that expensive equipment for printing and high costs for paper?
You can run all the things from your computer and keep track of all the documents that are in the company. Keeping your documents in the cloud means that they are more secure and accessible, you will cut down expenses on hardware as well as paper.
Nowadays, you can even sign your documents by using a USB token with your signature, so there is no need for printing.
Always ask for a discount
Since you are running your business, every dollar you save is going to go in your pocket. In other words, you should not be shy about asking for a discount.
The surprising fact is that most of the people, distributors or manufacturers will say yes. Targeting great deals and discounted prices can save you a lot of money annually.
Use digital marketing
Instead of using traditional ways of outdoor and indoor advertising, which can increase your costs and yet still not be that effective, you should always go with the more efficient option of using digital marketing.
By using social media and search engines, you can grow a big audience, target specific interests in people and create better brand awareness for a fraction of the cost. Creating digital marketing campaigns is a great way to cut down on unnecessary expenses on ineffective marketing.
These are some of the ways you can cut down on expenses in your business. Creating a solid financial plan is the only way to run your business as efficiently as possible. Remember, cutting down on small costs might lead to huge savings when they are summed up annually, so start improvising today!
What are you doing to cut down your business expenses?