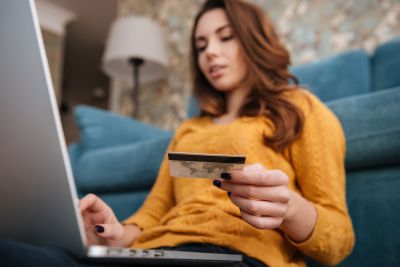 What single factor do all successful businesses have in common, regardless of the sector in which they operate? It's not endless funds, or even great staff, although most will have these too. It's the simple factor of fully understanding their customers.
And the great news is, that's something your business can also become brilliant at, no matter your current size. Any business only exists by the grace of its customers or clients, and knowing them so well that you can not only understand their needs but anticipate them, is the essence of success.
If you implement the correct processes and focus on the right areas of data, it's possible to completely transform your operations and your profit margin.
Always Be Data Led
The biggest mistake a lot of companies make is allowing assumptions about their customer's preferences and purchasing habits to creep in. It's essential to constantly interrogate the data you collect and understand that customer behavior is constantly changing due to a range of personal and macroeconomic factors.
Arm yourself with the latest information and let it guide your marketing strategy. To use data dynamically for the purposes of accelerating the sale and improving the buyer experience, you need real-time insights, provided through a platform such as CPQ for Salesforce which integrates seamlessly with your CRM system and will allow you to evolve your business by better meeting customer need.
Use The Power Of Social Media
Not enough businesses realize the power that social media has when it comes to helping them target potential customers better. Social listening and insights which are freely traded on social platforms can have huge value to your business. There is a wealth of data on customer preference, habits, and insights into why they like things.
Social can be the ideal medium for market research and soft launching concepts. Interaction on social platforms also amplifies your reach by making you visible to the friends and contacts of your customers.
Get Together In Person
If your business has a physical location, it can provide you with amazing insight to hold an event which allows you to interact with your customers in real life and gain their feedback. You can also get the same opportunity by attending trade shows.
The specific type of qualitative, informal feedback meeting your customers in person allows you to gather is very different from the quantitative, restrictive feedback gathered online. The secret lies in being able to combine both forms – the numbers will give you an idea of the reach of any issues, while the words provide the context for trends in decisions you may see reflected in your sales figures.
And hosting an event can be reciprocal – not only can you learn more about what makes your customer tick, but you also have an opportunity to provide added value to them and so enhance their loyalty to your brand. Handled well, it's a win-win situation.
Close The Feedback Loop
If your website isn't actively seeking feedback at appropriate points in the customer journey, then it isn't working hard enough for you. Install a survey software tool such as WebEngage and then you can get a wealth of information to inform your strategy.
Make the review and more importantly, execution of what you've discovered a regular priority and your business could be reaping the benefits.
What are you doing to get to know your customers better?