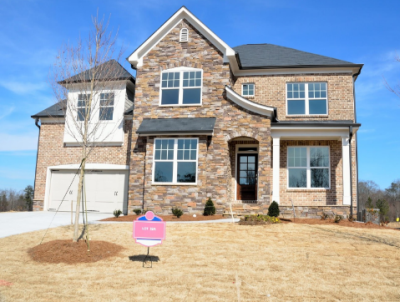 If you want to have a side career that could turn into something big financially, then there is no mistake why real estate is the investment that comes to mind.
For starters, it can be done when you are already working, but it is also really scaleable. So if you want something that can grow and be your pension or a little nest-egg, then when done right, real estate can be just the ticket.
But how can you make sure that you do real estate well to make sure that you can use it to help financial freedom, rather than be a hindrance that leads to more debt? Here are some stellar tips that will help you becoming a real estate mogul and making it work for you.
Get Educated
Taking time to look at costs and what repairs will cost you is a really important step in the journey. Whether you're looking to flip houses to get them resold quickly or to rent out to tenants, the costs of it all need to be viable.
If you can buy a house a repair it for less than someone will buy it for, then you're going to be onto a winning formula. What goes wrong is when investors underestimate the cost of it all.
Then it can be a hindrance that will lose you money, rather than something that will help you to make money. So get educated on the costs of homes, taxes, fees, and repairs. You'll be glad you did.
Know Locations
Some locations are going to be way better than others when it comes to investment properties. You might think that you're getting a house that is a bargain, but if it is in the wrong part of town, then there will be a reason why it is a bargain.
It won't be good if you can't resell it, and then you're stuck with a home in a place that no one wants to buy. So you need to think really carefully about locations as they can make or break your property investments. As any real estate expert, like the RealFX Group, will tell you, what you want is the worst house on the best street, rather than the best house on the worst street.
You can always improve the state of the home, but changing the state of the street or neighborhood is going to be out of your control.
Check Auctions
For various reasons, homes being auctioned off is becoming more and more popular. It can cut out certain fees for real estate agents, as well as it is a property that has been repossessed from the owner, so the bank is looking for a quick sale.
But if you want to find a bargain that you can change and add value to, then looking for some homes to add to your portfolio can be a good idea at an auction.
They can be quite hidden to find out about, though. So do take time to find out about what is going on near you, as well as speaking to others in the industry.
Be Strict With Your Budget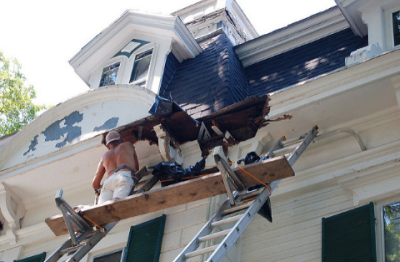 When it comes to buying a home and then doing it up, you need to be strict with your budget. There will have been no point working out how much your budget will be if you aren't going to stick to it.
It will have been set at a price that is going to make you money, so it needs to be a price that you stick to. One way to help you to do that, if you are the kind of person that does like to get emotionally involved in things, is to remove all emotion out of it. You need to remember that it is an investment, and no matter how much you like the home, it isn't going to be your home.
Think of it as cash, rather than a home. When you do that, it can make it easier to stick to the budget that you have set yourself.
Shop Around For Mortgages
Not all mortgages are created equal. So if you aren't going to buying outright in cash, you need to take time to find the mortgage that will be best suited to you.
Speak to banks and independent brokers about buy-to-let mortgages and what they can offer you. There is a certain level of reassurance that comes from buy-to-let mortgages, as the lender knows, that as long as you have a tenant, they will be getting their money back for the term of the contract.
And with tenants needing things like a deposit and guarantor in many cases, it gives the lender assurance that they will get their money paid back. So it can be a good idea to have open and honest communications about what you want the money for, as it could sway them to lend to you if they know what it is for.
Think About Your Target Tenant
If you want to be buying property to rent it out, so that you generate a monthly income and grow a portfolio of properties, then you need to be targeting the right people.
The right areas are the first thing, but the right decor and home-style are also going to get you the tenants that you want. If you're aiming towards students, then it is likely that you can keep things pretty basic. But if you're aiming at families or young professionals, then the standard will need to be much higher.
Will you rent the home with furniture? If so, that is another consideration for your budget, as well as the potential tenants. What style would be best for them?
My Final Thoughts…
Property investment is not for the faint-hearted, as there are a lot of different things to be thinking about. But when you take the time to tick off all of the boxes and work out all of the costings, it can be a great way to save, make money, and plan for the future.
Have you considered investing in property as a way to invest for your future?  Share your thoughts and comments below.
Cheers!