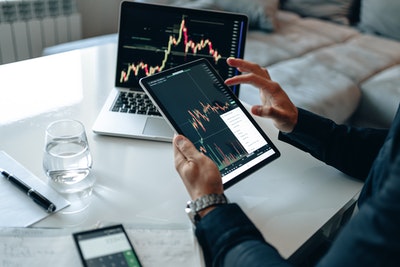 There has never been a time when businesses needed to have an online presence as they do now.
A digital presence is a must-have for the success of companies in today's world.
More consumers are going online to look for products and services. A business needs a robust online presence. It will not only attract new customers but also retain the current ones.
So, with all the weight on having an online presence, how do you do it? How do you grow your business' online presence? Well, let us delve in deeper.
1. Stay active on social media
Being active on social media is an efficient way to add a human element to your website. Stay active and post on your social media pages.
Get people to interact with you and participate in conversations that align with your industry. You could consider hiring a social media manager to interact with your followers and handle your social media engagements.
2. Try online advertising
An effective way to build an online presence is through online advertising and paid search marketing.  With online advertising, it is easier to draw traffic to your site.
When your ad appears at the top of search results, it also increases your online visibility. Most search engines like Yahoo, Bing, and Google have the potential to bring significant exposure to your brand. You could also consider advertising on social media platforms like Instagram, Reddit, YouTube, Facebook, and Twitter.
3. Have an attractive site
Having just any website does not cut it. Consumers' expectations are high, and most will judge the credibility of a business based on the website design.
Hire an expert like Charlotte Web Design to help with the site. They will help you create a fancy and nice website to streamline interaction with buyers' readers or fans. It will also save you lots of time!
4. Provide useful content
It is not enough to have a beautiful website. Most businesses have that. Stand apart from your competition and improve your online visibility by creating relevant content. Fill the website with informative pieces that will grab the attention of your target audience.
Educative content will attract people who may not be necessarily interested in your product but are searching for information. It becomes more likely to make a conversion. Also, the content will establish your reputation as an authority in your field.
5. Create a Search Engine Optimization Strategy
Search engine optimization involves employing techniques and strategies to boost your page's ranking in search engine results pages. It is easier for potential customers to find your site when you appear at the top of search results. Frankly, proper optimization may take time.
But, once you get it right, you will reap full benefits. Incorporate both off-site and onsite SEO. With onsite SEO, your focus will be optimizing elements of your web page to get relevant traffic from search engines.
You will need to ensure that your HTML code is impeccable and that your site has impressive page speeds. You can use tools like Yoast SEO to help optimize pages and content for search. With off-site SEO, you will need to optimize factors appearing outside your website that affect your ranking.
Boost your off-site SEO by finding relevant pages to link and promote your website. That goes a long way towards vouching for the quality of your site and promoting your online presence.
Wrapping up
Growing an online presence is somewhat of a necessity in this digital age.
It helps drive more traffic to your site and increases the chances of making sales which is the bottom line for any business.