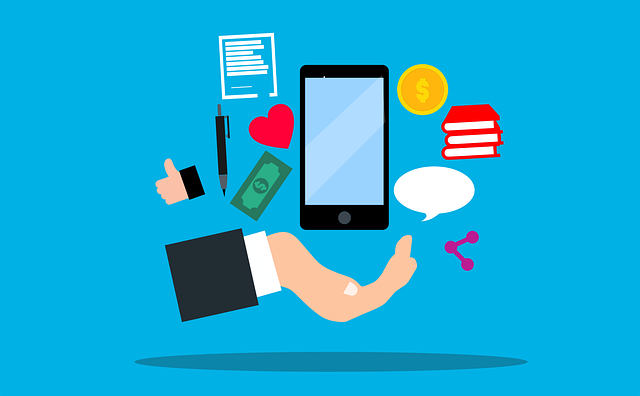 The use of mobile devices has risen hugely in recent years, and many people now use them much more than desktop computers.
Phones and tablets are often the devices of choice when shopping online, whether people are searching for physical products, digital downloads, or services that they need.
If you're selling anything online, you need to pay attention to the number of users you get on your site from mobile devices and your conversion rates from mobile users too.
Whether you already have a lot of mobile users visiting your site or you want to increase your mobile traffic, you could raise the number of mobile sales. Take a look at some of these tips to start making more mobile sales and increasing your profits.
1. Optimize Your Responsive Design
Any modern website needs to have a responsive design. Responsive design ensures that the site adjusts to the device and browser that the person is using.
It doesn't matter what size the screen is, the site should still look good and work well. Many businesses used to have separate mobile sites, but it's now much better practice to have a responsive site that can work for any device.
The site might adjust so that everything is the right size and it could also remove or minimize certain elements for mobile devices so that everything is more streamlined and remains easy to use.
2. Make Payment Simple
Making payments on mobile devices can sometimes be a bit fiddly. When the screen is smaller and the user is using a touch screen, there can be a risk of tapping the wrong button or struggling to input the right information.
But there are ways to make payment simple so you don't have to worry about your customers finding it difficult. The right payment solution can make it easier.
Whether you're selling physical products or you're a software vendor that needs ISV payment solutions, you can find the right mobile payment option. If you choose the right solution, you can make sure you can offer mobile payment along with other payment options.
3. Speed Up Your Site
Speed is crucial for mobile users. Most people aren't prepared to wait around for a website to load, so you need to ensure yours is fast. Even if it performs well on desktop computers, it might not be as fast as it could be on mobile devices.
It's important to take into account that many people will be using mobile data, so they won't get the speed of a WiFi connection. You can check how fast your site is using PageSpeed Insights, which will give you advice on what you can do to speed things up.
Afbeelding van Gerd Altmann via Pixabay
4. Get Ads on Mobile Apps
Mobile ads are a great way to drive more mobile traffic to your site. Getting your ads on mobile apps could help you to get more visitors from mobile devices, which could lead to more mobile sales. Start by identifying who your audience is and what types of apps they're likely to be using.
You can run ads on social media and through other channels that will ensure they're seen by mobile users. You can also consider having your own app if you think it would be appropriate for promoting or providing your products or services.
5. Improve Local SEO
Local SEO can be great for helping to improve mobile sales. People often use their mobile devices to find services and products on the go and look for places nearby.
Whether you're selling online or have a brick-and-mortar location, you could grow your sales by working on your local SEO. Google My Business is one of the most important tools you can use. It will literally put your business on the map and ensure it comes up in search results when people are looking for local businesses.
6. Market with Email and Text Messages
Another way to get people's attention through their mobile devices is to use email marketing and text message marketing. These are both marketing channels that people will engage with through their phones and other mobile devices.
Email marketing is the most effective digital marketing channel in terms of ROI and SMS marketing often has its place too. Just make sure that you're not sending anything unsolicited to your customers and that everything is above board. Send them offers and information that they're genuinely interested in to get their attention.
Start growing your mobile sales by improving your website and marketing to mobile users. You could increase mobile traffic and sales conversions.