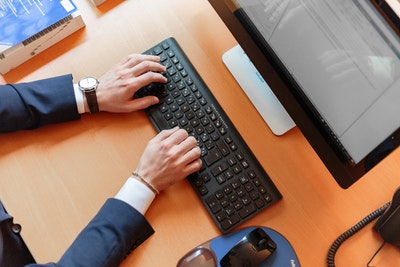 Online assessment platforms are driving change in the educational domain due to technological advancements.
Online assessments conducted on web-enabled devices are now being used to assess candidates on various parameters.
This paperless mode guarantees instant results and cuts down the time and effort spent on evaluations.
As a subject matter expert, you prepare the questions while assessment platforms like https://www.janison.com/online-assessment/ generate rapid results.
Why Switch To Digital Exams?
Migrating to an online examination format is considered an upgrade. Your venture or institute benefits from:
Quicker submission of tests
Accuracy of auto evaluation
Conducting an exam with minimal effort and utmost security
Non-deployment of invigilators
Cutting paper costs thereby saving the environment
Streamlining Examination Patterns
Online assessment platforms do bring about efficiency improvements by streamlining the integral aspects of an examination, which include:
Time
Teaching staff can create sophisticated tests within half an hour on an intelligent digital platform. Inbuilt wizards allow you to select from a huge bank of pertinent questions and thus design a relevant test.
You can input a set of criteria and create test blueprints that act as templates for future reference.
The auto marking feature available on leading assessment platforms, including https://www.janison.com/online-assessment/, rules out human error. Instead of your candidates waiting weeks on end for their scores, these platforms generate results within 24 hours.
Effort
There is also no duplication of effort when a visibly collaborative and centralized system ensures you conform to reasonable assessment timelines. You can manage your workload more effectively when the system takes on the load instead of adding to your woes.
Consistency is maintained as the markings assigned are beyond questioning. You do not have to make an effort to double-check the assessment to track errors.
Costs
Several costs are involved in the conventional testing method, such as preparing test papers, dispatching the test papers to respective centers, collecting, packing, and sending them ahead for evaluation.
With digital exams, you do not have to budget for human resources otherwise needed to collect and monitor the movement of test papers.
Moreover, your entity saves on transportation and storage costs.  There is also no risk of papers disappearing in transit or being reported stolen.
AI-based technology goes a step further by confirming the intended student appears for the exam without resorting to non-permitted aids like a smartphone.
The Online Advantage
It is well known that online assessment platforms are resilient to false identities, data breaches, and human errors. By digitizing the entire process, all assessment-related data is safeguarded against potential harm.
Conducting examinations the conventional way is highly stressful, time-consuming as it also poses safety concerns while carrying the risk of biased evaluations. You can overcome most of these hurdles by switching over to an online platform.
Online assessment platforms are also beneficial for students and test-takers as they are able to appear for their assessment in familiar and relaxed settings. You can truly make a more profound impact on your team or students by transforming the way they learn.