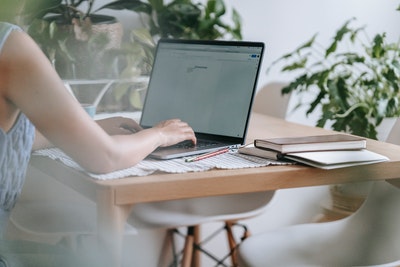 The decision to start a business is an exciting one. However, if you are just getting started, it can also be a painful one.
Calculating and knowing all the startup costs, securing startup funding, continuously worrying about long-term profitability – make for a stressful job.
For this reasoning, having a clear idea of costs is critical since the initial investment can be substantial.
According to a study published by Kauffman foundations, the average cost of setting up a successful startup is around $30,000, and expenses tend to increase each year.
However, if you plan to launch your startup in Dubai, it'll meet you with several opportunities that can help you cut down your business costs.
Moreover, Dubai is breeding growth for new and successful business options that can assist a startup entrepreneur in creating a successful business in the long run.
Additionally, certain types of startups, like home-based companies and micro-businesses, need a much lesser capital investment than other types of businesses.
In this article, we've put together the essential types of startup costs you'll need to recognize before launching your business.
1. Office Space
Renting an office or retail space for your business can prove to be a significant part of your fixed expenses. You may have to spend anywhere from $100 per employee to $1000 per employee every month – again, and the cost may vary depending on the type and size of office space you'll be using.
However, there is an easy way to cut down on this cost. Instead of buying a permanent office space, a rational choice would be to rent an office space. Renting an office space can save a significant portion of your capital that you can use in more critical business areas.
Moreover, when you rent office space in Dubai, you benefit from added facilities with them. For instance, you can increase and decrease the size of your office, depending on your company's requirements.
Also, renting or owning an office space will make you look more professional to your clients and customers alike. This also provides you a meeting space with your clients and employees, where you can brainstorm ideas.
Therefore, renting or owning office space is a cost you can't ignore when getting ready to start your business.
2. Essential Equipment
A business can't function without equipment. Hence, owning business equipment is a cost an entrepreneur can't ignore. However, for a startup, the initial equipment cost can be much less than a well-established firm. For a startup, the equipment cost can vary from $10,000 to $125,000, depending on the size and industry you'll be working in.
For instance, if you are starting your own shipping company, you'll need to finance a vehicle that can cater to your customers' needs. On the other hand, if you are starting a restaurant, you'll need commercial-grade equipment such as dishware, stoves, and cooking equipment. And almost every business will require computers and printers.
However, all these costs depend on the industry you'll be working in and your company's size. Plus, hiring a trained staff that can handle your business operations will increase your costs, as you may have to ensure personal equipment.
3. Inventory
If your startup is part of the wholesale, retail, distribution, or manufacturing sector, you'll have to ensure you have inventory to sell as soon as you start your business.
However, the tricky part is how much inventory you'll need initially: if you have too much inventory, you might have to bear the risk of damage and spoilage. If you have low inventory, you might lose eager customers who can't wait for their orders to be delivered. This becomes even more crucial for seasonal businesses where the fulfillment of inventory depends on several other factors.
However, a simple rule of thumb that you can follow is allocating anywhere between 17 percent to 25 percent of your budget to inventory. When you are starting a business, make sure you have plenty of inventory to satisfy your customers.
Since your business is at an early stage, you want to attract more customers and earn as much revenue as possible. And the only way to ensure this is by securing appropriate inventory for your customers.
4. Marketing
When you start your business, marking plays an important role, marketing materials may include banners, business cards, physical materials, and signs. You may also want to use paid ads and other creative options like giveaways and videos, which might encourage you to hire a professional marketing consultant and a video producer.
However, a helpful piece of advice from Courtney Barbee, COO at The Bookkeeper, is to keep your marketing costs to the minimum. Additionally, make sure to keep your ad experience less than 10 percent of your total budget.
The good news is that, in this digital age, you can do most of your business marketing for free. Thanks to the dominance of social media platforms and other online marketing tools, advertising cost today is much less for small businesses than they would have been a few decades ago.
5. Business Website
When creating an official website for your business, you need to make sure that it looks professional, provides all the information about your products and services, is easy to navigate, and, most importantly, has contact information.
Luckily, you can find free services that can help you in creating an official website for your business. The content management system can cost you, and most of them come on a monthly or yearly subscription basis.
However, if you are not so familiar with computers and web development, you can hire a professional web developer who can build and maintain your business website for you.
It might add a little extra to your cost, but it's a worthwhile investment for your growing business to increase local seo for restaurants, so you can attract as many customers as possible. There are many digital marketing companies out there that specialize in SEO for restaurants – so do some research!
The Bottom Line
Successfully planning your company's budget is one of the most challenging parts of entrepreneurship.
If you are realistic about the expenses of your business and how much you might need to borrow to successfully operate your business operations, go a long way in getting your company up and running.