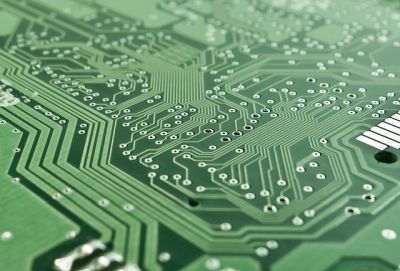 A business that cannot adapt to change is unlikely to succeed. In the modern business landscape, changes are happening all the time. We are constantly seeing new technologies, trends, and ways of working, and companies have to keep up in order to stay afloat. The modern office is evolving quickly, and if you want to stay competitive, you need to be prepared to shake things up.
The technology you use is a key factor in your success. There is a wealth of different software, programs, and hardware out there to help businesses meet their needs. It doesn't matter whether it's a new CRM system, website hosting platform, or digital process automation platform like https://virtusflow.com/.
Incorporating a new technology tool into your workflow can improve your business productivity, increase sales, and make your operations more efficient. Although new tech solutions come at a cost, the right tools will always improve your performance enough to recoup your investment before long.
But there are challenges that come with adopting new technology. When your business and its employees have worked in a particular way for a long time, people can be reluctant to accept change. If it's not broken, why fix it?
This can be particularly true with those who have worked for the company for a long time. If you want to reap the rewards of your new technology solution, you need all members of your company to be on board with the tool and be equipped to use it effectively.
To help you integrate your new technology seamlessly into your business, here are some adoption best practices to follow.
Choose Technology Wisely
When shopping around for your new set of tools, ensure you make your decision with your team in mind.
It's all well and good picking the most advanced solution, but you need your staff to use it. If you want a high adoption rate, prioritize user-friendliness, and the availability of training and support.
If you want quality help and technology check out Royal Cyber to help you.
Convince Your Team
If you bring in your new technology without consulting your team, you will likely get a lot of negative feedback.
It's imperative you talk to your team in advance and make your case for adoption. Explain why it's necessary and how it will help them do their job better.
Ask them for their opinions and feedback. The people who will be using the tools most frequently might give you some valid reasons to reconsider.
Customize Training
All staff who use the new technology will need to undergo training in how to use it. But a one-size-fits-all training program might not be the best approach. Some members of your team may love new technology and get to grips with it immediately, while others may struggle and need more support.
Let users learn in their own way, whether through online training manuals, a course, or a personal coach to walk them through it face to face. Make sure you lead by example and show your willingness to learn and embrace the new system.
Above all, you should remember that successful adoption will take time. Don't expect your new tool to bring you enormous profits right away. By helping your team adapt to the new system as efficiently as possible, you will see the benefits in time.