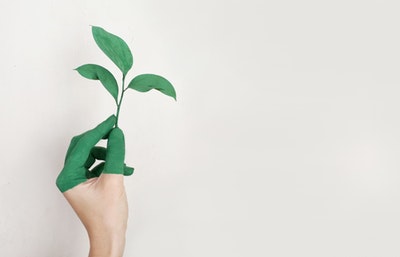 It's absolutely essential that we start taking note of how human activity is impacting the planet. No matter how you look at it, climate change is becoming an increasingly urgent problem that needs to be tackled.
Many of us have started to implement change in our day to day lives. We're recycling. We're reducing our plastic consumption by using tote bags, bamboo toothbrushes and more. But, if you run your small business, it's important that you remember to implement these changes into your working life and your workplace too.
Businesses and corporations cause a major amount of pollution, so you need to make sure you're not contributing to this. Here are a few different things you can do to make your business green and more eco-friendly!
#1 Go Paper Free
Sure, the paper is a biodegradable substance, so it is much less detrimental to the planet that plastics and other materials. But, where possible, we should reduce its use as hundreds of thousands of trees are felled every year for paper production.
Some companies do not replant, so it's important that any paper you use is responsibly sourced or recycled. Wherever possible, go paper-free. Keep documents online instead!
Take Scanned Images and email them out to people rather than photocopying and posting out multiple physical and tangible documents.
#2 Use Paper Bags
If you run a business that provides people with goods, switch plastic bags for paper bags. Ideally, customers should bring their own reusable bags or totes.
But occasionally, people will need bags to carry their goods away in and paper is much more preferable to plastic. To make them a little special, remember you can get branded paper bags.
Try to use natural inks!
#3 Try Green Energy
You have to fuel your business. But you don't have to use fossil fuels to achieve this. There are plenty of companies out there that are able to supply your business with green energy.
There are entire countries out there that only use eco-friendly energy, such as Scotland or Iceland, so it's just as good as fossil fuels – you just won't be damaging the planet.
If you want to go all out, you can even have solar panels installed on your business to generate some of your own energy!
#4 Recycle
Recycling is simple. We do it at home, so why not do it in the workplace. All you need to do is invest in recycling bins and instruct your employees to actually use the bins when disposing of their waste.
These changes really aren't much effort. They don't take a lot and can be implemented for free or at a very low cost. So, start putting them into place today.
They'll have a profoundly positive effect on the planet and, if everyone follows suit, we could significantly slow climate change and make the world a better place for ourselves and for the people and animals who will inhabit it after us.
What are you doing to build a more eco-friendly business?