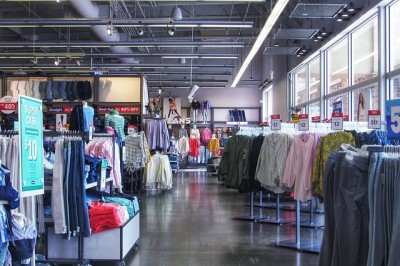 Trying to get customers to come back to your store, again and again, can be tough. You need to offer them something that they can't get elsewhere, especially if you're competing with online stores.
If you want to get them to return and favor your store over others, you can offer a variety of extra services that make their trip more convenient or more pleasant. Giving them extra help and making their time in the store easier or more enjoyable will give them good reasons to keep coming back when they need something from you.
Try these ideas to offer your customers something extra.
#1 Delivery
Online shopping has taken over, but many people still have preferred brick-and-mortar stores. Delivery is an excellent service for any store to offer, especially if you own an independent store.
When you offer delivery to your customers, they could order what they want online, over the phone or in-store, and you can make sure they get it when they need it. Delivery can be excellent if your store sells large items too.
Not everyone has a vehicle that's large enough for them to take larger items like furniture home by themselves. But you can offer delivery so that they don't have to worry about it.
#2 Shopping Assistance
There are many ways you can help people out while they're shopping in your store. Personalized shopping assistance can provide a number of services to shoppers of all kinds. You might provide assistance to people who need help getting things off the shelves or need someone to carry their shopping for them.
You can provide help with packing or by taking things to your customers' cars. You could also offer assistance in the form of advice and personal shopping service. Perhaps your customers would like someone to guide them through the store and recommend products to help them find what they need.
#3 Order Online, Collect In-store
Another way to take advantage of the growth of online shopping is to allow your customers to order online and collect what they want in a store. You can do this for your own products, as well as allow people to have things delivery from large retailers like Amazon or eBay.
You could also team up with other local businesses. A smart locker system allows your customers to come and pick up their order when it's convenient for them. Their orders can be placed in a locker and they can collect them whenever they want to. In the meantime, their items will be secure.
#4 Accessible Hours
Many stores are starting to offer a more accessible shopping time, particularly designed for people with autism or other sensory processing disorders.
Shopping can be difficult when the lights are bright and there's loud music playing, so having a few calm hours once a week can make a big difference. However, you can go even further and make sure that your store is welcoming to everyone at all times. It needs to be accessible for people with physical disabilities, so it makes sense to try and make it accessible to everyone.
#5 Gift Wrapping and Little Touches
It doesn't always take a lot to provide something extra for your customers. Sometimes, it's the little touches that make a big difference. For example, gift wrapping can make a lot of sense for many stores.
If you're selling something that people are likely to give as a gift or even that they're buying to treat themselves, gift wrapping is a good service to offer and doesn't have to be anything too fancy. Or you might have small touches like free samples or small gifts that you give away with every purchase. Think of how you can personalize your shopping experience in small ways.
#6 Convenient Additional Services
People like large stores because they often provide many of the things they need. If you can buy food, clothes and household goods in one place, why wouldn't you? You might not be able to build a superstore, but you can offer some convenient services for your customers.
For example, you could offer a postal service from your store so that your customers don't have to make a separate trip to the post office. Or you might have an ATM so that they can take money out whenever they want to and don't have to go to the bank.
Offer your customers some extra services and you can convince them to keep coming back. Make your store a welcoming place that offers experience and not just a store.