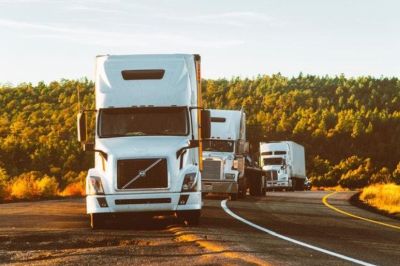 If you have made an investment in the moving business and are now running your own moving company, then you have made an excellent decision.
The moving industry is quite big in the USA as many people need moving services at least once every year. However, running a moving company can be quite challenging, and you have to be much disciplined to make it work.
First, you need to ensure that you have the DOT and MC number for running your services. You can check the MC number cost in your state by browsing over to this link if you haven't got one yet.
Once you are legally authorized to offer your services, you can move on to the next step and can start growing your company by taking small steps. In this article, I have mentioned a few tips that will help you grow your moving company. Let's take a look:
1. Design an Effective Website
If you don't have a website for your moving business in this age of digitalization, then you are not doing it right. Take a look around at your competitors, and you will find almost all of them have a website on which their customers can view their services and can get a quote.
In this modern world, a website is like a storefront for your business, which means you have to design it well so that people don't leave your website as soon as they click on it.
It is recommended that you go with user interference that is easy to navigate through and will provide your visitors with a good experience.
You must also highlight your service's unique selling points on your website, so the visitor will know what makes you different from other moving companies. You must also provide valuable content on your website as it helps establish credibility.
2. Maintain a Healthy Social Media Presence
Another thing you can do to grow your business is to maintain a healthy social media presence. Whenever a consumer hears about a new product or service these days, they immediately look for their social media profiles so that they can know more about it.
You must create your business profiles on social media platforms like Facebook, Instagram, LinkedIn, Twitter, and even YouTube.
Provide your business information on all these pages and post and encourage visitors to contact you directly via social media pages. You should also post updates and useful content on your page regularly to improve its growth.
3. Use Facebook Advertising to Your Advantage
Facebook advertising has grown in popularity dramatically in the past few years and has proven extremely effective for all kinds of businesses.
Facebook doesn't just let you reach a wide range of audiences, but it helps you find people who are already looking for your business and helps you target them through your ads.
This is not only an effective way of advertising your business, but it is also cheaper than other forms of marketing. All you have to do is create an audience that fits your customers' profile and target them.
4. Create Videos of Your Business
Another creative way of delivering your message and promoting your brand is to create a video of your business and put them on YouTube and Facebook.
Video is the most effective way of communicating directly with the internet audience. In the past couple of years, video content has shown better engagement than written content and images.
Get creative with ideas and make videos about your business that people will like to watch. You can create a video of your moving process, which is a great way of convincing new visitors to use your service.
5. Don't Ignore Traditional Marketing Methods
It is true that you can get plenty of leads from your website and other social media pages and campaigns but that doesn't mean you should ignore traditional marketing completely.
You should take a bit of a conventional approach and must invest in traditional marketing approaches like banners, brochures, and pamphlets. This will help you draw the attention of the locals, and you can gain good business from it.
You must also use business cards, souvenirs, and other cheap marketing tactics to encourage your customers to promote your brand.