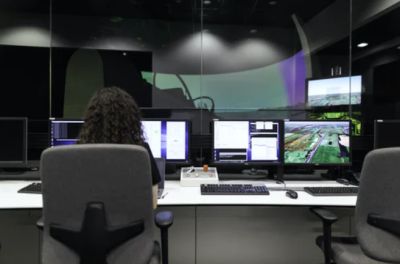 Hiring a professional IT firm is a great deal for any company employing computers and networks for their office and business operations.
As you go online, there are hundreds of IT firms offering diverse services. Choosing the best IT firms could be super challenging but choose the one that suits your needs is not impossible.
The key is to take some time considering some factors below:
Responsiveness
Timing in handling technical issues is very important to keep your office's productivity.  At this point, it's very important to find an IT support provider that can respond quickly to your request.
Consider how long it for the customer service or contact person to respond to your call with remote service or coming to your place for on-site support.
Once your request is handled, check how quickly the technical problem is fixed. Last, ensure that they provide you with measured solutions and disclose the information about the actual IT problem.
With responsive IT supports, you'd likely get your problems solved immediately. The first impression does matter but you should evaluate them after several visits.
Expertise/Specialization
Each business type may require different types of IT support like grocery stores, health care, e-commerce, and so forth.
When it comes to specific software or applications for your business, you'd need an IT support service that's expert on them. Some IT firms are specialized in some management software and platforms so they can provide you with relevant services.
On the other hand, your business may have specific requirements when it comes to IT services. Ensure that the IT firm can accommodate your needs and customize their services to provide you with solid solutions.
Furthermore, it's best if they can provide your employees with IT training in that area.
Service Level Agreement(SLA)
When choosing a trusted Manhattan IT provider, you should check whether they provide SLA on their service. SLA should contain the responsibility, quality, and availability you can expect from the provider when providing IT supports.
The SLA points should cover how the provider handles the technical problems, what results to expect, and how they respond to issues, interruptions, or downtime.
Tests or troubleshooting procedures may drive disruption in your system and SLA should demonstrate how the firm handles such conditions as well. Even though it may come in different forms, reputable IT firms always provide their clients with SLA.
Budget Estimation or Price Quotation
Reputable IT support providers usually offer cost estimation on their services. Like shopping for other services, it's very important to find IT support within your company's budget.
Generally speaking, the total cost should be covered with your fixed monthly operating budget for the IT department/expenses. You can request the price quote for IT support for your requirements upfront.
Some IT firms even provide you with an initial consultation so you can have a more accurate estimation. For regular IT supports, they may charge you with recurring bills.
IT Security Compliance
When you're hiring IT support to improve your system security, they should help you comply with the regulations in your country. Business companies that hold user data are subject to this kind of regulation.
At this point, IT providers should be able to provide you with a secure IT network and environment that's safe from malware, virus, hacking attempts, and even cyberattacks that target your data.
Established IT firms use state-of-the-art security technology that prevents data breaches and any hacking attempts from entering your system.
Data Recovery Solutions
Data management is the core element of most corporations no matter what they're selling. When it comes to IT support, the provider should provide you with data recovery solutions to support your business continuity.
Today, the best practice is to employ cloud backups for continuous access to your data. Despite data backup, the IT providers usually do continuous testing so you can recover your data from this source whenever you lose the one in your system due to unexpected power off.
All-range IT firms usually cover the backup solutions for your system and it would be a great investment for your company.
Ongoing Proactive Support
The idea of 'hiring" IT companies is best understood when working with IT experts that cover your IT requirements all the way through. It's very important to find an IT firm that's proactive and able to provide ongoing support to your IT for sure.
This way, you can rest assured with IT support in your office and you can focus on your business operation. Let expert handling of your IT requirements and keep the high productivity in your working place.
However, if you're expecting continuous support instead of a one-off solution, ensure that the IT firm can provide you with one.
Comprehensive and Customize Solutions
If you find that your business is unique or about to scale up anytime soon, you'd need to find an IT firm with comprehensive and customizable solutions.
For example, you may switch your system to fully hosted cloud services or use mobile devices that require its management system. The bigger your system, the more complex IT supports you'd likely need and there would be no one-size-fits-all solutions.
Generally speaking, the more extensive IT support services they provide, the higher chances the provider can customize the best suitable IT solutions for your company.
Accountability
IT supports, especially when it comes to the third party, should be accountable. The firm should disclose the information about the actual technical issues happening in your system and the solutions they'd apply to fix them.
At this point, communication from IT technicians is very important. They should be able to communicate the causes and methods of troubleshooting procedures in the language you and your employees can understand.
Some providers may also provide you with reports of their services.
Success Rate
Instead of treating it as a pragmatic solution, your investment in IT supports your business goals. It means that, at the very least, you should ensure that the IT provider has a high success and customer satisfaction rate over their services.
At this point, you should research the IT firm in business review sites, forums, and other sources where you can find information about the actual experience on their IT services.
Satisfied customers tend to provide reviews, testimonials, or even references for other users who are looking for an IT support provider. Reputable IT companies usually guarantee their success as written in SLA.
Verdict
You can elaborate on these factors as a guide to choosing the best suitable IT provider for your company.
In general, you need to find a reliable IT provider that can accommodate your requirements and provide you with ongoing support. The budget is also a considerable factor to keep IT support feasible for your company's finance.
Availability and an accountable process let you rest assured with your business technology so you can focus on your main task. In the end, you should put your business as a priority by choosing the IT firm with the highest success rate.