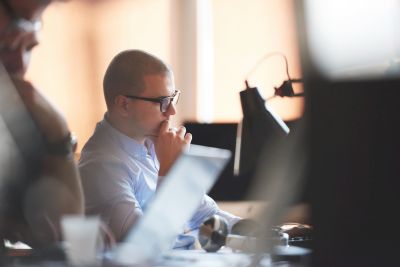 Office 365 is one of Microsoft's most well-known cloud platforms.
Businesses improve their productivity with a range of applications like Exchange, SharePoint, Teams among others. The features available in Office 365 give businesses an unparalleled edge over their competitors. It shouldn't come as a surprise that businesses are increasingly opting to migrate from on-premises SharePoint to Office 365.
However, there are only a few step-to-step guides for carrying out the process.
Planning the Migration Process
There is a lot of planning involved in the migration process. Governance should not be seen as an out-of-control monster. Users must plan the migration with care and patience. This will improve the efficiency of the migration process.
The most important consideration is that you will be moving out of physical infrastructure to the cloud. If SharePoint is installed on physical servers, the features might vary slightly on the cloud.
#1 What are the missing features on SharePoint Online?
Although you will perform SharePoint Migration for one version to another, they are not the same. There are different SharePoint plans that users can subscribe to for a different set of features. Make sure that you check the features before deciding on your plan. This is especially important as the features that you are currently using should be available in the Office 365 plan you opt for. This is also an important step as it will dictate the migration strategy that you will have to use for the SharePoint to Office 365 migration.
Supported Scenarios to Migrate SharePoint to Office 365
#2 How do you proceed after having selected the right Office 365 plan?
There are 5 different ways to upgrade to Office 365 or SharePoint Online.
Copy the files manually.
Use the API method for Office 365 migration.
Third-party tools or custom-coded solutions
FastTrack method provided by Microsoft Partners.
Hybrid migration technique
#3 How to manually copy files
Use the Explorer View in SharePoint to take files and move them manually to the destination location.
The disadvantage of this method is that there will be a loss of metadata.
#4 Using API for Office 365 Migration
This is one of the latest techniques for Office 365 migration. In this method, you are exporting the content into a migration package that is sent to Azure Storage.
This will then be sent to the Office 365 environment based on the settings.
#5 Using Custom-built solutions and third-party tools
If you are technically sound, you can code your own solution for migration to Office 365.
Alternatively, there are readymade third-party tools that can be purchased for the process.
#6 Microsoft FastTrack Office 365 migration
If there are more than 150 seats, Microsoft offers managed migration services that will guide admins in the migration process.
There are several tools and documents available at their disposal.
#7 Hybrid Office 365 deployment
This is not exactly a migration scenario as there are two environments running simultaneously. In other words, the on-premises and cloud environment are both active in the hybrid model.
The older content can be moved gradually to the cloud while the on-premises SharePoint is still operational. End users will not even realize that they are both versions.
Conclusion
The SharePoint to Office 365 migration has never been easier. A Microsoft Partner like Apps4Rent can manage the migration with 24/7 assistance via phone, chat, and email.