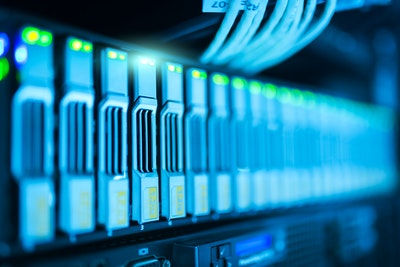 In today's tech world, everyone is concerned about moving infrastructure and resources to the cloud.
Many know the benefits of cloud migration, but the truth is that this process can be daunting.
You also need to approach it delicately to ensure that it is done right.
To keep the process as seamless and easy as possible for you, we've outlined some significant things you need to have in mind before you go ahead with the cloud migration process.
1. Cloud Platforms Come in Different Types
Like almost everything in the tech space, cloud platforms and hosting infrastructures come in different types. In this case, you have public clouds, private clouds, and hybrid clouds. Before you even conduct the cloud migration, you will need to select the type of cloud you want to operate.
On a private cloud, you will have everything your business needs – a dedicated infrastructure that serves your needs, which will either be managed by your dedicated team or a third-party service provider. Your company will also have its dedicated software, which will run on your private network. It can be located within your offices or at an off-premises location.
A fully functional public cloud will provide its services over a network that isn't for you alone – as its name suggests. The network will be available for other users to engage, and you will all be able to access it when needed.
Public clouds are usually located off-site since they're not for you alone. They are also usually available on a pay-per-usage billing model, meaning that you can save much more money on a public cloud. With an efficient usage model, many startups and small-scale companies tend to go for the public cloud infrastructure.
The hybrid cloud combines the features of a private cloud and a public cloud. Its primary benefit is the ability to scale your infrastructure systems up or down based on your needs. Most seasonal businesses tend to use the hybrid cloud as it provides optimal versatility.
Hybrid clouds can also handle unexpected spikes in user activity, and they can handle the applications separate from the data storage.
2. The Shared Responsibility Model
When it comes to cloud computing and storage, you should understand that even the smallest change can be significant. This is encompassed in the shared responsibility model.
Essentially, the responsibilities of the cloud provider are embodied by the capabilities and features of the cloud service they offer. As for customers, they are responsible for leveraging the cloud service's capabilities within their organization's processes to achieve the required outcome.
As a customer, you will need to understand what you can expect from the cloud service provider – as well as your responsibilities in turn. Also, you will need to invest in training and educating your staff on how best to use these cloud services. Experience and skills will play significant roles in your ability to responsibly use the cloud service in question.
3. The Need for a Dedicated Manager
If you run a small or medium-sized business, you can easily manage your cloud deployment process. However, this step is usually time and resource-intensive – especially with changes to technology that we see every day.
This is why you might want to consider working with IT consulting services that will help smoothen your transition as much as possible. An IT service provider can also share tips that will help bolster the functionality of your cloud platform for much longer.
4. The Available Deployment Models
Every cloud service provider offers three deployment models – Platform as a Service (PaaS), Infrastructure as a Service (IaaS), and Software as a Service (SaaS).
Each of these models comes with its level of flexibility, control, and management. IaaS offers a high level of flexibility and cloud control, although it consumes much more resources. PaaS doesn't need so many resources, and it also offers greater speed.
However, you have restrictions on technical functionality – and, in some cases, compute resource availability. SaaS saves you many resources and offers quick deployment – but, you have to give up flexibility and control of your applications.
Selecting the ideal deployment model will be easier when you set out your objectives. By understanding the different models, you can make better decisions on the right deployment models that fit your needs.
5. You Need Effective Backup Policies
Everyone loves to believe that their cloud platforms are more effective and foolproof than anything else. However, as history has taught us, this isn't quite always the case. There is always the possibility that your information and app details get lost or damaged along the way. If that happens, your cloud service needs to have the right backup and disaster recovery operations to be able to help you out.
Before you select a cloud platform, you need to review its backup policies and how they fit with yours. Your cloud provider will need to have a standard backup policy with effective customization levels. By examining the provider's backup policies, you can determine whether they are a good fit for your company's needs and how you can move forward from there.
Some of the metrics you want to keep in mind include retention frequency, the backup type, and versioning.
Even for the smallest company, disaster recovery can play a prominent role in business continuity. When selecting the right platform to use, be sure to consider the recovery time objective (RTO) and recovery point objective (RPO). they will define the volume of data you're willing to lose and how long you're willing to wait for your data to be restored.
Cloud storage platforms can have different considerations for PRO and RTO than what you have in your managed services provider or current storage infrastructure. You want to take a cursory look at this before you find that your recovery isn't enough to ensure the seamless continuity of your business.
The Risk Types to Assess
When selecting your cloud storage strategy, you will need to consider several cloud-related risks. Primarily, the most significant of these risk types are:
Availability risk
Agility risk
Supplier risk
Security risk
Compliance risk
It is important to weigh the risks against the cloud platform's potential benefits in a compliant and balanced manner.