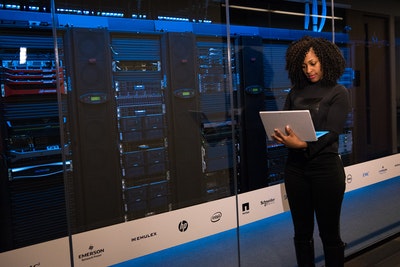 As a business owner, you're pushed to constantly adapt to new trends and technologies. While adapting to new tech can help you keep up, and even blaze past, your competition, the process is often expensive and time-consuming.
There are times when it seems like an upgrade just isn't worth the effort when your current business processes are already working well. In the digital age, however, you can't overlook the power of multi-cloud security solutions.
Cloud computing involves using software analytics, business intelligence, storage, and other tasks that need processing power from external servers instead of your own. You connect to them through the internet.
The three levels of cloud computing include the following:
Infrastructure as a Service (IaaS) – This involves a cloud provider giving you resources such as servers, storage, and networking. You get to decide which operating system, software, and other applications you'll use on the infrastructure you're renting out.
Platform as a Service (PaaS) – With PaaS, you use a provider's infrastructure, as well as their operating systems and development applications. It's up to you to create programs that your business will use for its operations.
Software as a Service (SaaS) – This is the most accessible type among the three, as it doesn't require you to fiddle with choosing and buying operating systems and development applications. You only have to use and pay for software that's already developed by your cloud provider for your business.
There are a variety of choices when it comes to choosing the right cloud computing type that's right for your company. But you may be wondering if transferring your operations to the cloud is even worth the time, money, and effort.
There's a reason large companies like Disney rely on cloud service providers, such as ServiceNow, for their Disney Hub employee portal.
Here are some advantages of using cloud computing for your small business.
Cost-effective Hardware and Software
One of the best things about cloud computing is that you use the infrastructure of another company. You don't have to buy, install, and maintain servers.
There's no need to allot office space for cumbersome server racks and an expansive networking system. You get to save money on both equipment and storage costs. Even a PBX provider can offer cloud-based services, like IP PBX. This lets you have unified communications features and video and audio conferencing without dealing with messy phone wires.
A lot of cloud service providers also provide a "pay-as-you-go" payment scheme. This means that you only pay for the resources and bandwidth your team actually uses, down to the last megabyte of data. This ensures that you only spend money on the services you use.
You don't have to feel worried about underutilizing your resources or reaching your data limit.
Remote Work is a Breeze
Because you access cloud services through the Internet, you can use your applications and online storage anytime, anywhere, and on any device that's connected to the Internet.
You just need a web browser and the digital credentials needed to log into your cloud-based system. Just make sure your cloud apps and infrastructure are secured with firewalls and passwords to prevent unauthorized access.
Being able to access your business processes on any device makes working from home a breeze. Your workers only need a laptop or even a powerful tablet to get work done, as they only need to access their work applications through a browser.
This is especially helpful if your company still can't return to the office because of the pandemic.
Easy Data Recovery
More and more cyber attackers are targeting small businesses. And when breaches happen, they can cause your business to lose a lot of money.
According to IBM's Data Breach Report, the average total cost of a data breach is $3.86 million. You lose most, if not all, of your business and customer data, which puts your business at a standstill. To recover your lost data, you'll need to hire a recovery firm to scour your hard drives for any usable information. On top of that, you may also lose your customers' trust because you lost their data.
Multi-cloud security solutions usually make data recovery easy. Providers will be storing your data in multiple secure servers in different locations. So if you do suffer a breach, there are many copies of your data that you can rely on. It's business as usual.
Worry-free Updates
Enterprise software updates can be a nightmare, as you have to install them all on different devices. With cloud computing, this isn't an issue. Your provider takes care of periodic updates for you. There's no need to worry about installing them because everything's online. They get implemented in a snap.
Some technological upgrades to your business aren't necessary, but cloud computing is something you shouldn't pass up. It provides a wide variety of benefits that elevate your processes, from making remote work easier to recovering data faster.
With different cloud applications being created every year, you can switch your customer relationship management, human resources and other operations to the cloud and enjoy these advantages.