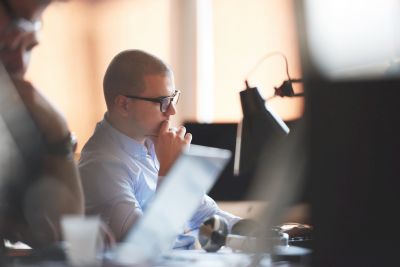 Thanks to the Coronavirus pandemic, many SMEs and start-ups are feeling the pinch. Whether this is because they've seen a reduction in trade, or they've had to close altogether, these companies will be finding it tough to manage this crisis.
Despite government support, many small businesses are still struggling to survive, which is putting a major strain on the world economy as a whole.
If you're running a small business and working tirelessly to stay afloat in these challenging times, then one of the most important things you need to do is improve efficiency in your organization.
To help, I've put together a list of time-saving software solutions that can help you to stop sweating the small stuff and get on with the important business of supporting your clients through this tough situation.
#1 A CRM Platform
Any small business that doesn't already have a customer relationship management (CRM) solution needs to integrate one into their organization.
These platforms offer a scalable way for your firm to integrate every aspect of its service offering into one easy to use solution. Every communication and service provided to a client can be safely stored in one place, meaning you'll never have to search for information ever again.
You can add and remove solutions as and when you need them, making it a great product for growing companies whose service offering is changing thanks to the pandemic.
#2 ID Verification Software
If your company has to verify the identities of its customers or website users for any reason, then you should consider using an identity verification solution.
Cognito is a pioneering ID verification tool that doesn't require an SSN; instead, users can verify their identity with as little as a phone number.
This innovative tool will save your team time manually contacting customers and give consumers the reassurance they need that their data is being protected during this time of great uncertainty and increased online fraud.
#3 Payroll Software
For companies that are bringing on new staff to cope with increased demand in a particular sector, or that work with a lot of flexible workers, it can be hard to arrange payroll.
A great way to save your admin staff time and ensure that your payroll is always correct is to use a payroll software product.
There are many different solutions on the market currently, some of which are specific to certain industries or requirements, so you'll be able to choose a solution to save you time throughout the month.
#4 Video Conferencing Software
To reduce the spread of the virus, governments around the world have ordered as many businesses as possible to introduce remote working for their staff. As a result, many companies are turning to video conferencing solutions to replace traditional meetings.
These solutions also save you time, as you can communicate with multiple team members in one go, and even share your screens to teach them new skills without meeting them face to face.
Zoom is a popular video conferencing solution, but many of its security flaws have been exposed over recent weeks. Explore the alternative video conferencing solutions to find the one that works best for your business.