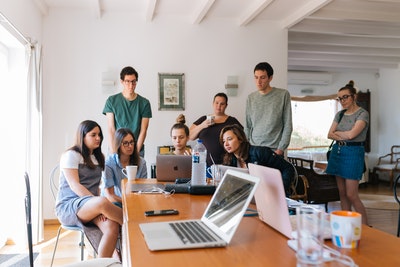 COVID-19 has prompted stay-at-home orders and consequently created a challenge for employers and managers.
According to research, 71% of employers are finding it challenging to manage their business remotely.
It is noteworthy that remote work might create a feeling of isolation among the team members.
What earlier used to be a personal interaction has now shifted to digital communication. And this is affecting businesses adversely on a global scale.
So, what is the solution?
Well, implementing a frugal human capital management strategy can help managers and business owners get the best out of their remote teams.
Keep reading to know more.
Setting And Communicating Expectations
One of the critical steps when working with a remote team is setting and communicating the project details. You not only need to set clear boundaries and guidelines but also need to review the basics.
Besides, implementing a time management system that helps keep track of their performance can also help. As the experts at Ignite HCM explain, such technologies can also help you manage the payroll and other HR tasks.
The system helps measure the accessibility and priorities of your employees. And thereby evaluating their overall performance.
Staying Organized Yet Flexible
When working with a remote team, the key is to allow them to work on their availability. Although this could mean that your tasks are delayed a little, doing so can improve your company's overall productivity.
Not only do you need to allow a little flexibility to your team, but you also need to stay organized. Of course, you wouldn't want to compromise with the overall quality of the work.
By adjusting your strategies a little, you can quickly devise a plan that motivates your team to be more productive within their own comfort.
Connect With Your Team And Be Available
The most important thing to remember is to listen. For most managers, communication is the way to earn the trust and loyalty of their teammates.
But, it is noteworthy that the communication should be both ways. In other words, it means communicating expectations and listening to their grievances, challenges, and problems.
For your team to trust you, it is advisable to stay available to them at all times. It is inevitable to feel isolated and disoriented when working remotely.
That is why the top managers suggest building connections with teammates. It ushers a sense of belongingness in the team and thus helps boost their morale.
The Takeaway
On one side, the new WFH normal has improved profitability for many businesses, but at the same time, has reduced productivity for others. Careful planning and a humane approach to work and life is thus the need of the hour.
To be able to retain your precious talents, you not only need to offer them perks and benefits but also make them feel valued as a person.
You can use technology to help ease the work for your employees and give them an office-ly feel while working remotely. On this note, we hope that this article has helped you with your remote operations.
Please leave your comments below and let us know your thoughts.