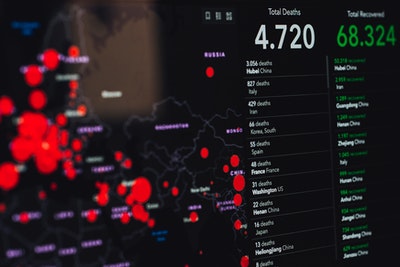 Reopening the business after a long lockdown becomes a challenging task. Small business owners are finding it difficult to understand where to start, how to manage things, and how to figure out the calculation of their startup burn rate.
One of the most important tasks is to build customer confidence again and motivate them to land at your business.
On the other hand, government norms to restart business have also changed to a great extent. So, every business has to struggle with finding the new norms and handling business effectively.
If you are too one of those, who are struggling with how to reopen your business after a pandemic. You are on the right blog. Here you will learn ten tips on how to restart business by following government norms and how to regain your profits.
1. Read State Regulations
The first and most important thing to reopen your business is to read current state and federal regulations. Every state issued certain norms regarding reopening a business, you need to follow them at your place.
For instance, if you are running a restaurant, you have to follow social distancing, mask, and sanitization norms. And in case of taking away or home delivery services, give a complete detail of your delivery person's health fitness like body temperature along with billing details.
This helps to keep business secure and safe.
2. Invest in A Business Lawyer
A lawyer is a professional who can help your business to save from uncertain situations. Therefore, when you are going to reopen your business, do not forget to communicate with your business attorney.
Professionals are well aware of corporate law, and if some norms change during a pandemic, you will get information about it.
Even if you have any previous lawsuits, you can also discuss them with an attorney before business reopening.
3. Increase Advertising
You are opening a business after a long time. Therefore it is important to create customers' interest in your product or service in advance.
You must give time and increase your advertising budget on all platforms such as social media, TV, print, and others. Start with eye-catching promotions with "coming back soon" advertisements.
It helps in creating eagerness and waits in the target audience to buy your products and services. On the first day of your business, you can feel the difference due to advertising.
4. Review Customer Lists
Customers list is an invaluable asset for any business. It helps you to find and repeat your customers. Therefore, it is the right time to critically evaluate your customer's list.
Find important information such as contact number, email address, residential address, customer personal information, etc., and use them. You can also send business reopening offers to your past customers.
These may involve coupons, vouchers, discounts, or promo codes and send them at their email or mobile number. Motivate them to avail under a specific time. It helps in boosting your sales and keeps the business at a pre-pandemic level.
5. Connect With Suppliers
When you are restarting your business, you will need supplies to make everyday tasks easy.
Therefore, it is important to check with your supplier whether they will be able to deliver the supply in the next week or month. It will save time, and you can focus on other important areas of business operations.
Even if your primary supplier is unable to deliver products on time, you can look for alternative sources of supply.
6. Communicate With Employees
A business cannot be run without employees. Therefore, it is important to inform your employees about company reopening timings. Take their consent whether they can join or not. If they have moved to another business, you will have time to look for new employees.
Some of the businesses have started work from home. So, it's the right time to keep the lines of communication open with your employees. Inform them with video-conferencing, phone, email, or via telephonic message to rejoin business on a specific date.
7. Reopening Your Building
As you are reopening your business, there are lists of services that need to be completed by a third party.
Therefore, schedule an appointment with the services provider such as the electrician, sanitizing team, internet service provider, or others.
It helps in the smooth running of the business, and fixing earlier can eliminate day-to-day hassle.
8. Take A Detailed Property Inventory
Now, it's time to review your business assets and look at defective machinery or equipment for replacement.
Find out your commercial property and assets are insured or not. If yes, replace your damaged assets so that these won't create any more hassle while you are serving your customers.
For instance, if you're running a construction business, check out defective machinery that may not be safe at a construction site. Replace it with a new one.
9. Audit Your Brand's Content
During a pandemic, most of the businesses put a note on social media accounts and business websites for the closure of business.
But, as you are going to reopen your business, therefore do not forget to audit your brand content. Promote your business with "reopening soon," "coming soon," or other hashtags on various social media platforms.
Publish content and define what you are going to bring new for your customers. You can also set a date for reopening on various serving platforms.
 10. Update product and customer services
When you are making another come back in your business, you cannot come with the same products. To motivate customers to buy your products or services, you need to bring something new.
It could be in the way of product or your services. For instance, in a food business, you can add new items to the menu and promote your business on a new product basis.
If you are in the service sector, look at your customer needs and serve with products that fit their needs and budget. You can also offer zero-contact delivery products for employees and customer safety.
Let's Wrap up!
As the states and the federal government have given the approval to reopen your business, but it does not mean the pandemic has ended. One after another, waves are affecting your business.
Therefore, to be on the safer side, follow all the essential safety guidelines for employees and customers. Most importantly, create a list of professionals and contact them for their services and smooth business operations.