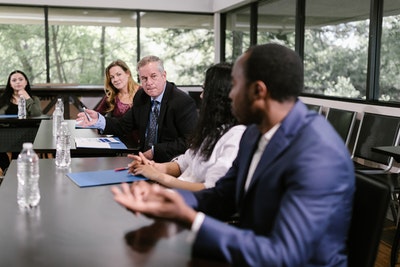 Planning a successful event of any sort is incredibly stressful, even for industry professionals who are in the field for a really long time.
There is nothing like "having enough time" to plan a perfect event. So, if you also want to eliminate all the hurdles in your next event, then you've come to the right place.
Regardless of your expertise in the field, you might anticipate some bumps along the way when it comes to event management. And that's okay because it is the nature of the job.
Therefore, you might find some of the bumps are inevitable, while 95% of them can be prevented with the right approach and plans.
So, here we've got some tips from the experienced managers to save your next one from being a flop show and handle everything like a pro. Let's take a look at some of them.
Don't Go Overboard With the Budget
Believe it or not but many event managers tend not to stick to the budget, and that's the one thing that makes them slip into the red; which is not good.
Sticking to the budget is the golden rule of the event management industry. You need to know that events can be categorized differently. And every event requires a different budgeting strategy.
Therefore whatever type of planner you are, make sure you draft a concrete budgeting strategy and keep a record of everything in different spreadsheets to avoid any last-minute hassle and surprises while going through the accounts.
Prioritize the Security
Security management is definitely one of the critical elements that determine its success.
This allows you to prepare for the worst-case scenario. For instance, what if there's a fire emergency? Obviously, you can't risk the lives of your guests. Right?
So, what can you do to eliminate the risk altogether? This is one of those inevitable bumps we were talking about. But there's a way out.
You can minimize the risk by considering contacting reliable commercial property security professionals and let them draft a risk management plan for your event. Being prepared for the worst can help you avoid any potential accidents on your watch.
Become an Early Adopter
Gone are the days when you just needed a venue, a stage, and an efficient sound system to organize any event. By embracing the latest technology and integrating it into your management plan can actually make it the "event of the year."
For example, you can get a navigator application developed for your event that can be used by your guests to be at the right place at the right time.
And if you decide to incorporate any latest technology to simplify your operations, make sure there is someone in the staff who understands and can help others to use it without causing any chaos.
You can put this person in the troubleshooting team so that people know whom to approach in case of any technical emergency.
Final Words
Event management can be daunting, especially if you are a novice planner. But with experience, adequate knowledge, and the core steps outlined above, you can surpass any hurdle in no time.
That's the journey of your transition from a beginner to an industry expert.