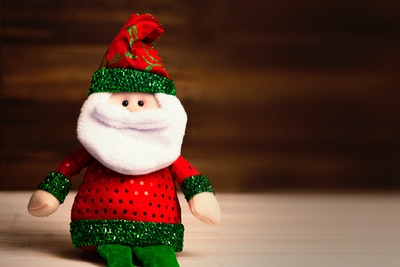 The holidays are fast approaching, and already some of us are feeling the festive mood in the air.
However, even if you're something of a Scrooge McDuck, there's still a big benefit to bringing the Christmas cheer to your business. The impact it can have on your customers and your business's bottom line is not something to be ignored.
Here's why you should add a little mistletoe and gingerbread to how you do business during the holiday period.
It can help you attract some customers
We've all seen it. Perhaps some of us have even grumbled about it. As soon as the Halloween decorations go down, the holiday decorations come up. However, it's for a good reason. People are a lot more likely to pay attention to a store that has their Christmas decorations up.
The festivity serves to attract them and quite a lot of them actually like seeing those decorations up, no matter what time of year it is. Simply put, getting in the festive mood can help you make a much better first impression, which goes a long way to attract
the customer to actually set foot in the store.
Similarly, getting the office all glitzed up for the season makes a better impression on visiting clients.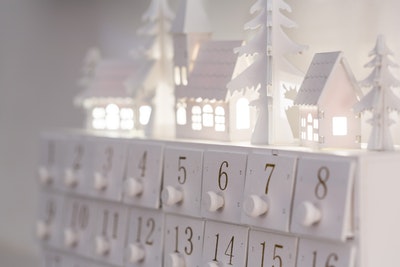 It can make them associate Christmas with your business
It takes a while to turn something into a tradition.
However, most of us will be acutely aware of at least one business or venue that hosts a Christmas event every year that seems to draw half the locals.
Whether it's a dance party, a movie night, a chance for the kids to meet Santa and his reindeer's, or something else entirely, a Christmas event can generate a lot of positive attention for your business. If you're lucky, it might just become the holiday tradition of the locals a few years down the line.
It gets them spending
If you're running a retail business, then there's no ignoring the elephant in the room. When a store owner hears that the holidays are coming, it's not sleigh bells ringing in their head, it's the cash register.
Now is the time to make use of every incentive you can offer and pull every psychological trigger that you can to encourage your customers to spend and to increase sales. Sales, deals, leaflets, extra services, discounts, priority delivery, extra loyalty points.
Whatever you got, now is the time to put it out there. You best believe that your customers are going to be spending on presents at this time of year, so your main aim here to make sure they're doing it at your store, whether in person or online.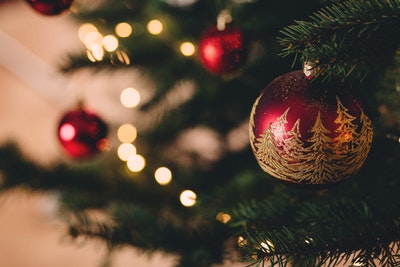 It creates a good feeling for the team
Your customers aren't the only ones who deserve a merry December. Your retail staff will benefit from injecting the store with a little Christmas cheer, as well. The quality of your customer support and service depends entirely on the morale within your team.
As such, running holiday-themed promotions, putting up Christmas decorations, and having a generally festive atmosphere to the business premises is going to do your customer service a lot of good.
Of course, this only works if you give your employees the festive break that they deserve. Nothing drains morale as quickly as an employer who doesn't give people the time they need to celebrate the season with their own family.
You can foster a deeper connection with a card
If you're a business to the business operation who deals with professional clients, then closely maintaining your relationship with them is key. As such, taking the opportunity to thank them for their support, and to let them know that you value them is always worth taking the time to do it.
What better way to do that than with Christmas cards? Of course, it's important to take etiquette seriously when sending cards, even for an informal occasion. Keep them safe, keep them genuine, and be sure to address them respectfully.
If you have a more multicultural audience, it may be more appreciated for you to send seasons greetings or happy holiday cards, too.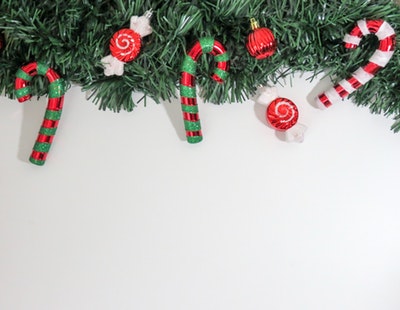 Presents cheer everyone up
Does your business survive and thrive off the support of repeat customers and loyal clients who keep coming back? Then now is the time to show it. There are no better excuses to give a present than during the holiday season.
There's nothing wrong with giving them a holiday-based discount, of course, but it is sometimes considered a little cynical to give them something that is only used to help them spend money in your business in the end. Instead, consider little gifts that are just for them, but still related to the business, such as t-shirts, USB pens, or fobs with your logo as the design.
It's a little touch, but it helps foster customer loyalty a little more.
It can present a great PR opportunity
Cause marketing and getting involved with the community helps your business in a variety of ways. It builds a connection with other local businesses and consumers that goes beyond the professional and into something a little more meaningful. It spreads brand awareness and customer loyalty.
It's also great for press relations. Consider running a charity drive with your customers, or some festive event or fundraiser that celebrates the season and takes care to remember those who aren't as fortunate as your customers or clients might be.
Get in touch with the local press (or relevant online publications) to spread the word and help maximize not only the good that you do but the brand impact, as well.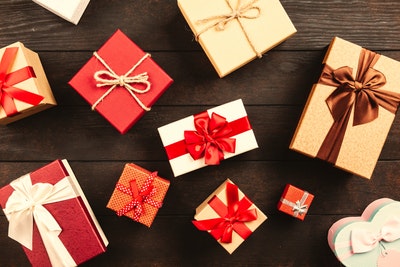 You can create some great gift lists
If you're a retailer tackling the online world, then you should be well-aware of how great gift lists can be when the season rolls around. They are some of the most highly trafficked pages in November and December, and there are gift lists to fit every niche.
Gifts for him, her, the kids, travel lovers, sporty people, Spice Girls fans, and much, much more. You can make your own gift lists to publish online, liberally filling it with products from your own store. Or you can get in touch with bloggers and other online writers, seeing if they can be convinced to include your products in their own lists.
Affiliate marketing programs can become particularly effective during the holiday season.
It can build anticipation of both the holidays and the deals
One of the best parts of Christmas is counting down to the day itself. It's all anticipation and cheers until the 25th, then for many, it quickly fades after. Take advantage of that anticipation by having an advent calendar for your business.
Whether in-store or in social media, you can count down each day to Christmas with a new deal or a giveaway. It's an excellent and timely way to get into the festivities of the day. It also creates a sense of specialness and scarcity about any deals that you might have, which can be a very powerful psychological trigger to get customers spending their money, indeed.
Even if you don't have anything to give away, posting the countdown with festive pictures can generate a lot of warmth towards the brand anyway.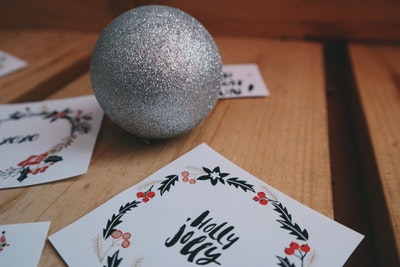 It's important to let them know what's going on with the business
We all have Christmas plans. You may be about to close up shop for a couple of weeks. There's nothing wrong with that. However, if your customers aren't aware of that, it can certainly lead to a range of problems.
However you can, whether on the website, in the store window, on social media, through an email, phone call, or otherwise, make sure that you get the word out ahead of time when your business is closed for the holidays, or what limited support might be still available, as well as when you're opening up again.
Otherwise, you could come back to a boatload of complaints.
It can help you bring some diversity to your business model
Not all businesses enjoy a seasonal boost during the holidays. For some, it's a slow, quiet period that allows them to plan for the year ahead. However, if it's too quiet, then it might present an opportunity for you to win a new market of customers.
Rebranding or redesigning your products for Christmas could help you capitalize on a swath of your customers that you're missing out on. Finding new opportunities for revenue means that you offer your business a real opportunity to grow.
Not every business is meant to find something they can sell during Christmas, but it's worth a little brainstorming to see if this is an opportunity you can capitalize on, at the very least.
It's no secret that holidays can be an extremely profitable time for a lot of businesses. Even if it's not a major sales period for you, there are significant benefits to inviting the season into your business. Hopefully, all the tips above show just that.