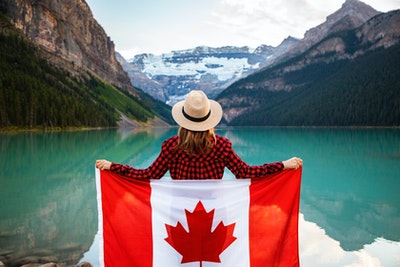 Even as remote working has been around for years, the pandemic has accelerated its adoption at a broader scale.
Companies that had never imagined letting their employees work from home were forced to switch to the model when the virus first hit the world.
Now that it's been almost a year, a major segment of Canadian employers accepts it as a long-term arrangement. Companies have realized that they can stay operational and have revenues flowing while ensuring that their employees are safe as they work from home.
However, if you want to keep going this way, you need to understand and address the complications and challenges involved.
The most crucial aspect is to stay on the right side of the Canadian employment law, and a comprehensive WFH policy can go a long way in keeping your business safe on this front.
The idea is to have a standard policy that defines a consistent framework for a productive and fair arrangement for employers and employees. Here are the elements to address for aligning your WFH policy for the long term.
Productivity
Ideally, your WFH policy should set out clear expectations regarding the work and productivity of employees. It includes reaffirming reporting structures and defining the criteria for employee accountability for work and deadlines.
Detailing things such as when and how check-ins will be done is also crucial.
In the current situation, there is a need to focus on output and give flexibility with work hours so that people are more comfortable as they work amid the stress and distractions at home.
A flexible approach will also motivate them to give their best, and productivity will come effortlessly.
Privacy
The biggest concern for Canadian business owners at this point is privacy because confidential information is being handled and stored remotely.
There is a lurking fear that an employee may compromise with data security or leak it accidentally. Implementing proper procedures for securing information and mitigating risk would help, but you cannot rely only on these measures.
You will also need to define a disciplinary action to dissuade people from intentional acts of breach. It would be wise to consult an employment lawyer Toronto at sultan lawyers before adding such a clause in the policy. The idea is to define actions to protect your business data while being legally on track.
Health and safety
The health and safety of your workforce are a priority as the threat of the virus continues. Letting your people work from home clearly shows that you are committed to keeping them safe from the pandemic.
Although it does reduce your stress and the possibility of being held liable for an outbreak at the workspace, you still need to do your bit with the policy.
For example, you can detail the requirements for their physical workspace to be compliant with the current safety guidelines. It is important because some team members may opt to work from a co-working space rather than their home.
A well-defined remote working policy can keep your business safe while ensuring that employees have a fair idea of what they are expected to do. It is favorable for everyone, provided that you frame it legitimately and fairly.