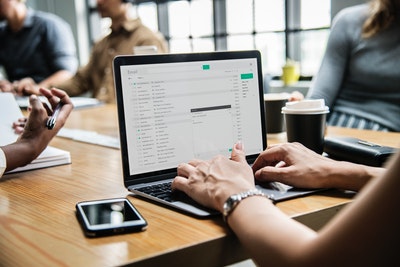 When it comes to making an impression, the professional working world is one of the hardest stages to perform on. There's a variety of people in the audience below you – appealing to all of them at once is going to be a real challenge, and most people are unable to pull it off.
After all, not every market out there is going to find a use for your advice, services, or products, and that's something you'll have to learn to deal with.
But from a starting viewpoint, when you've just established your business and now you've got a lot of work to do, your main challenge will be a lack of resources. You've got to try and impress on a strict budget, and it's this moment in time that might just make or break you.
So let's try and make the process easier, with the ideas below. Be sure to read on through them if you're facing down such a long walk at this point in your business life.
#1 Play By Your Own Skills
You've got a skill set of your own and you need to put it to good use.
Don't try and pull off feats you could never imagine yourself spearheading – save those monumental moments for later dates when you feel stronger about believing in yourself and your company.
#2 Get Friendly, Get Networking
Networking is key to succeeding in your career. After all, it's very rarely what you know, and rather who you know, and who they know, and so on and so forth.
If you can reach out to a network in times of need, you're going to have quite a few more results to come out with on the other side.
And thankfully, networking can be free and easy to do these days, what with social media allowing us to put our entire professional profile and portfolio online.
Make sure you know all about websites like LinkedIn, and get your face on as many of them as possible. The more people you can connect with, the stronger your chain of command is going to be.
#3 And You Don't Have to Plan Alone!
Even when you're on a budget, and have little time or money to spare, there's no rule to say you have to pull everything off on your own.
We live in a modern, digital age, and that means there's a lot of applications on the horizon that can help plan your efforts to impress, even on a rather cheap and cheerful basis.
But finding the right Event Planning Software might be hard – there's quite a few different types in the works, and you don't really have the privilege of making a mistake here. Be sure to hop online for up to date reviews and bargain deals; the internet is mostly free of charge to you here!
Impressing in the workplace is definitely something you'll have to plan and prepare for. Make sure you're walking into these efforts with eyes open!