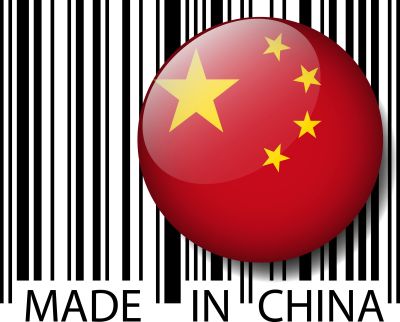 The rise of China has been one of the defining features of the world economy over the last 30 years, and despite some difficulties along the way, the country continues to impress with its expansive growth and appetite for new business ventures.
Chinese economic dynamism is one reason why so many of the top corporations in the US have a strong presence in the country, including Apple, Nokia, Microsoft, and HP.
With a domestic population of more than one billion people and an expanding middle class with significant levels of disposable income, China offers a tremendous variety of business opportunities, both for those who are prepared to set up physical operations in the country and for investors.
#1 Booming Chinese pharmaceutical market
With revenue and the standard of living rising for many Chinese people, there is a growing demand in the country for improved healthcare provision.
This is particularly evident in the pharmaceutical market, where the top Chinese CRO and pharmaceutical firms are thriving. The demand for ever more effective healthcare is, of course, a global phenomenon, but it is the rate of growth that makes China such an attractive business proposition.
Health care spending in the country is set to cross the $1tn mark this year, offering considerable opportunities for businesses in this sector.
#2 The search for the best education
As the Chinese middle class expands, their growing influence is being felt across a number of economic areas, including education.
Chinese parents are culturally strongly motivated to provide the best possible academic grounding for their children, and as the country looks outwards, the ability to do business in other countries, particularly in Europe and the US is highly prized.
Educational businesses, or those investing in education, particularly schools, colleges or universities that offer English language teaching, can capitalize on this growing demand for high-quality education.
#3 Streetwear sells in China
Another sign of the growing affluence in China is the increasing popularity of streetwear. Street fashion is wildly popular in China, especially sneakers, particularly among younger consumers.
Chinese millennials, with their massive spending power, are making it fashionable for people in their 30s and 40s to be seen in streetwear.
Trends in the Chinese music industry, particularly the growth of rap, have intensified this growth. Right now, the Chinese streetwear market is booming and there's no sign of that trend slowing down.
#4 The beauty of the cosmetics business
The cosmetics industry in China has traditionally been small scale and focused on traditional cosmetic products, but that is changing. With millions of Chinese women demanding new cosmetic options, there is a huge demand to be met.
Launching any successful cosmetics business in China depends on finding the right ambassador for the products, as word of mouth and recommendations still drive the Chinese cosmetics market.
However, for businesses that show they can adapt their sales and marketing to Chinese culture, there are significant growth opportunities.
China continues to attract the attention of the world for its dynamic economy and as the country continues to open up, a wide variety of business opportunities will present themselves to companies and investors who are prepared to focus on this market.